Online Bachelor of Arts (BA) in Criminal Justice
The online criminal justice bachelor's degree program at MVNU teaches you job-relevant skills you can take to a future career that leaves a lasting impact on communities.
You'll dive into cases, learn how to uncover clues critical to solving crimes, and attain a well-rounded sense of the justice system. You'll discover what it takes to uphold the law and gain valuable insights into criminology, victimology, and ethics along the way. Accompanied by supportive faculty, the online classes at MVNU are designed to instruct and guide you through the curriculum in challenging, engaging ways that pique their curiosities and foster critical thought.
At MVNU, we're not just teaching the core concepts of the criminal justice field. Part of our objective is to impact it through research projects and attempt to answer some of the most pressing questions communities face today. We recognize that crime not only hurts victims but also society. That's why our curriculum focuses on restorative justice, emphasizes God's love for all people, and aims to help students discover a deeper level of care and understanding.
Criminal Justice Degree Highlights
A degree in Christian ministry can take you to minister in the far corners of the kingdom or in your own backyard. Our accelerated online program can be completed anytime, anywhere.
*Based on students beginning the program with 56 transferable credit hours and only needing the program-specific classes. Time to completion varies based on individual student circumstances and previous college experience.
**30 credit hours of the program must be completed at MVNU. Other restrictions apply. Please contact our Enrollment Team for additional information.
This course is intended to give the student a basic overview of investigations by examining the role of the investigator and how they proceed through an investigatory process. Included in this study are basic concepts of the investigative process, policies, standards, and various techniques.
This course introduces historical, philosophical, and operational frameworks of victimology. Victimology refers to the scientific study of victimization, including the relationships between victims and offenders, investigators, courts, corrections, media, and social movements.
Introduction to Justice Systems
This course is an introductory survey of the American justice system with a view to its social and institutional context and its structure and functioning. The course provides an overview of the foundations and components of a number of justice systems, including criminal law, criminal and restorative justice, police, courts, and corrections.
Curriculum stats/highlights
Criminal Justice, B.A.
Required Courses (43 hours)
Student Success Strategies
Corrections
Juvenile Justice
Organizational Behavior
Leadership
Ethics and Law
Introduction to Justice Systems
Introduction to Public Administration
Policing
Restorative Justice
Victimology
Management and Leadership Techniques
Courts and Judicial Process
Criminal Investigation
Terrorism and Homeland Security
1
3
3
3
3
3
3
3
3
3
3
3
3
3
3
How much will it all cost?
Apply for scholarships, loans, grants, and tuition reimbursement.
Career growth in this field varies based on specialty. According to the Bureau of Labor Statistics, protective service personnel have the potential to earn an annual salary of up to $94,020.
By the year 2029, employment for police officers, corrections officers, detectives, and other careers is expected to change at varying rates. The variance in growth rates means MVNU graduates have numerous opportunities to take advantage of in-demand occupations.
A criminal justice degree can be a gateway for starting a career directly out of school, serving as a stepping stone for graduate work necessary for career advancement. As a multidisciplinary field, a criminal justice degree can lead you to a variety of fulfilling careers in public and private sectors, each working cohesively with the next to achieve a common goal.
With this degree, you can pursue careers in:
Adult probation or parole
Criminal and private investigations
Juvenile probation, parole or corrections
Community-based corrections
Federal, state or local law enforcement
Institutional corrections
Emergency Management
Homeland Security
Fire departments
Emergency medical services
Emergency Management
Red Cross
Faith-Based Humanitarian Agencies
Christian Ministry positions
International Non-Governmental Organizations
Military/Federal Emergency Management Agency (FEMA)
Department of Homeland Security (DHS)
Local, state, and federal government jobs
Law enforcement
Business continuity
Risk management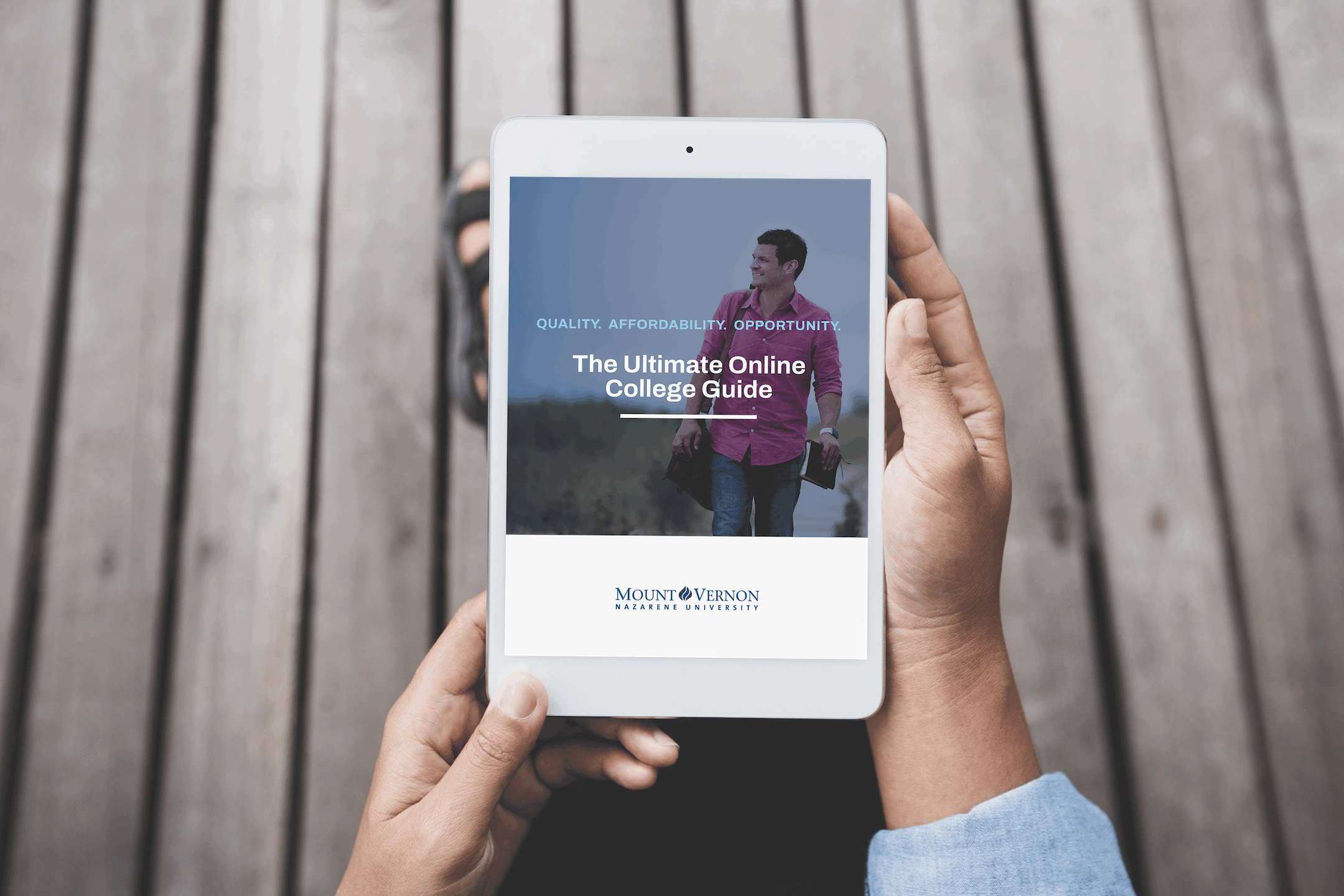 IS ONLINE COLLEGE RIGHT FOR YOU?
Online education puts personal and professional goals within reach, and online learners find the flexibility needed to complete or continue their education with financial aid support to make degrees more affordable. Learn how online degree programs can take your career to the next level with The Ultimate Online College Guide.
Check these majors out, too!
Emergency Management & Homeland Security (BA)
Aspire to become a leader who stands prepared to establish order after cataclysmic events with the goal of saving lives.