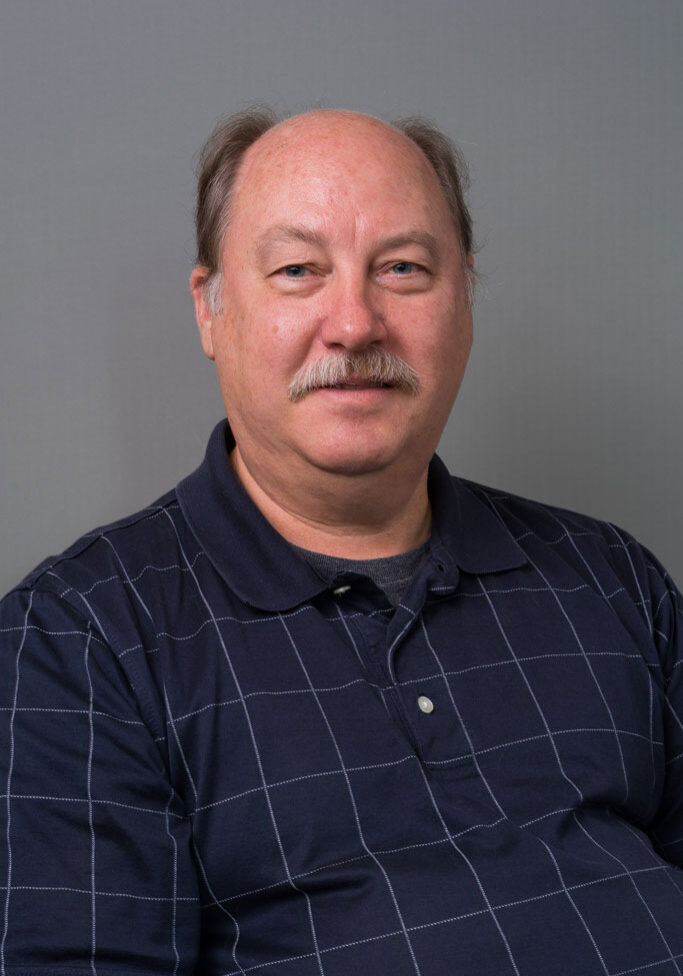 School of Natural and Social Sciences
Biography
Professional Experience
Ohio Health Professions Advisors (OHPA) Vice-President, 2017-2019
MVNU School of Nursing Advisory Board, Mount Vernon Nazarene University, Mount Vernon, OH,
2013-2019
Central Association of Advisors for the Health Professions (CAAHP) Board of Directors, Member-at-Large, 2013-2016
Ohio Health Professions Advisors (OHPA) Coordinator, 2008-2017
Senior Science Advisor, Master's Divinity School, Master's Graduate School of Divinity, Evansville, IN, 2003-present
President's Advisory Board, Master's Divinity School, Master's Graduate School of Divinity, Evansville, IN, 2002-present
Visiting Professor, The Ohio State University College of Medicine, Columbus, OH, 2001-2007
Acting Chairman, Natural Science Division, Mount Vernon Nazarene College, Mount Vernon, OH, 2000
Professor of Biology, Mount Vernon Nazarene College, Mount Vernon, OH, 1997-present
Chairman, Department of Biology, Mount Vernon Nazarene College, Mount Vernon, OH,  1993-2016
Acting Chairman, Department of Biology, Mount Vernon Nazarene College, Mount Vernon, OH, 1993
Adjunct Faculty, The Ohio State University College of Medicine, Columbus, OH, 1990-2001
Adjunct Faculty, Trinity Theological Seminary, Newburgh, IN, 1989-2006
Associate Professor of Biology, Mount Vernon Nazarene College, Mount Vernon, OH,  1989-1997
Scientific Advisory Board, Familial Alzheimer's Disease Research Foundation, Tulsa, OK: 1986
Assistant Professor of Biology and of Chemistry, Point Loma Nazarene College, San Diego, CA, 1985-1989
Schrader Club (Chemistry Alumni — ENC), Board of Directors, 1984-1986
NEI Staff Fellow, National Eye Institute, National Institutes of Health, Bethesda, MD, 1983-1985
NIH (NEI) Training Grant Postdoctoral Fellow, The University of Texas Medical School at Houston, 1982
NIH (NEI) Postdoctoral Fellow, The University of Texas Medical School at Houston, 1980-1982
Professional Organizations
Society for Neuroscience
Central Association of Advisors for the Health Professions (CAAHP)
National Association of Advisors for the Health Professions (NAAHP)
Project Kaleidoscope Faculty for the 21st Century Global Scholars
Awards and Recognition
MVNU Recruitment Award — 2003
Who's Who Among America's Teachers — 2005 edition
MVNU Advisor Award — 2005
NAAHP Travel Award — 2008
MVNU semester sabbatical (fall, 2009 to January, 2010)
CAAHP Travel Award – 2015
NAAHP Travel Award – 2016
MVNU Mini-Grant Award (joint award with Judy Madtes) – summer, 2016
MVNU semester sabbatical (Africa Nazarene University) – fall, 2016
ENC Alumni Achievement Award – 2016
CAAHP Travel Award – 2017
CAAHP Father Joseph Walter Award – 2017
Publications and Presentations
Madtes, Paul Jr. and Jay Wile, "Discovering Design with Biology," Berean Builders Publishers, Anderson, IN, 2022
Selzer, Robin, Kerry Cheesman, and Paul Madtes Jr. Workshop: Research design for health professions advisors. National Association of Advisors for the Health Professions (NAAHP)
– Minneapolis, MN, June 15-19, 2016
Finger, Reginald, Paul Madtes Jr., Cheryl Crotser. Principles of Old and New Testament Scripture for the Health Sciences. Indiana Wesleyan University, Marion, IN, May 21, 2016
"Living as a Christian in a Scientific World: Intersecting Faith and Science," 1st International Seminar in Science and Faith (1o Seminário Internacional sobre Fé e Ciência), Itaperuna, Rio de Janeiro, Brazil, 16-17 August 2014.
"What is Intelligent Design," Exploring Origins: Nazarenes in Dialog Conference, Point Loma Nazarene University, San Diego, CA, 23-25 January 2014.
"A Life Journey into Vocation — Mentoring," given in MVNU Chapel service, Mount Vernon, OH, 22 March 2013.
Madtes, Paul Jr. "Teaching Bioethics to Scientists — A Model Using Scientific Principles." Medicine and Health Care: Sources and Perspectives of Bioethics. 23rd EUROPEAN CONFERENCE ON PHILOSOPHY OF MEDICINE AND HEALTH CARE: "Sources and Perspectives of Bioethics."
19 – 22 August 2009. University of Tübingen, Germany.
Degrees
Ph.D. in Biblical Counseling Trinity Theological Seminary, Newburgh, Indiana, 1990
Ph.D. in Biochemistry, Texas A&M University, College Station, Texas, 1980
M.S. in Biophysics, Texas A&M University, College Station, Texas, 1978
B.A. in Chemistry, Eastern Nazarene College, Quincy, Massachusetts, 1976