Mount Vernon Nazarene University is an award-winning Christian university in Ohio. Here you'll find on-campus and online degree programs built to fuel your passion, solidify your identity, and clarify your life's calling.  
Deepen your relationship with Christ through Chapel, small groups, and community service opportunities.
Nurture your interests and passions with a quality liberal arts education as you identify your calling.
Become a global citizen as you combine your faith, your vocation, and your humanity to make the world a better place.
How Will You Attend MVNU? Explore our stunning main and downtown campuses in the heart of Mount Vernon, Ohio with award-winning degree programs and a variety academic majors. Get the best of MVNU anywhere, anytime with bachelor's and master's programs designed to help you balance your education with work, family, and other priorities.
Want to earn college credits in high school? We've got you.
Life-changing education for world-changing careers
Since 1968, MVNU has been raising up generations of Christian believers who seek to learn and serve wholeheartedly as part of a collective call to be the light of the world (Matthew 5:14). Come to MVNU, and we'll help you discover your calling while providing local, national, and global service.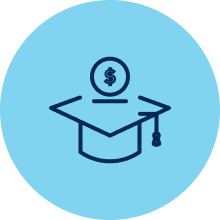 Best Job Placement Rate In Ohio
MVNU was awarded the Best Job Placement Rate in Ohio by Intelligent.com for 2021 & 2022.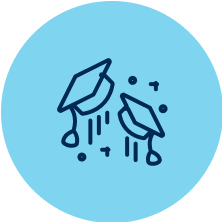 are employed or enrolled in advanced studies within one year of graduation.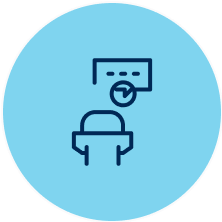 are experts at sparking your intellectual curiosity, many holding the highest-possible degrees in their fields.
MVNU Students Shine Bright
Henry Shobert

Class of 2023
Katie Cundiff
Class of 2023
We'll help you choose an on-campus or online program that fits God's call on your life.
Get an in-person or virtual tour of campus and get answers to your most pressing questions.
Kick off your application process today and get all the information you need to finish fast.
MOUNT VERNON, Ohio — Mount Vernon Nazarene University's Esther Jetter Preschool has expanded its social-emotional learning experience and classroom technology thanks to a grant from the Ohio Department of Job and Family Services. The preschool received $76,400 in funding as part of Ohio's efforts to stabilize childcare programs across the state, defraying costs associated with…
Mount Vernon Nazarene University President Dr. Carson Castleman is pleased to announce the appointment of Johnna (Tidyman) Vanover to the position of Vice President for Enrollment and Marketing, effective Jan. 8, 2024.