Bachelor of Arts (BA) in Communication & Media
With MVNU's Communication and Media major, you'll develop practical skills needed for organizational and interpersonal leadership and careers in everything from journalism and mass media production to public relations to event planning.
The digital media concentration equips students with a passion for journalism, audio/radio, video/television, and film. We help you develop the relevant performance and production skills you need for a successful career in the ever-changing media industry. You will learn how to use the technologies, programs, and equipment required to produce effective, high-quality media, especially in radio, video, and print formats.
The strategic communication concentration blends foundational learning in time-tested communication theory, small group processes, and mass media, and dives deeper into public relations, plus establishing and implementing ethical foundations upon which your organization or brand can build a positive image.
Explore our robust communication and media curriculum, which creates space for a Professional Portfolio and Management course during your junior year.
As an intentionally Christian University, we integrate our faith into everything we do at MVNU. From prayer before class to exploring real-world moral and ethical dilemmas, we'll teach you what it means to shine forth.
Communication and Media majors who are involved with WNZR radio and TV, plus Public Relations, have the opportunity to travel to, and participate in, the annual National Religious Broadcasters (NRB) International Christian Media Convention, plus CMB University through the Christian Music Broadcasters. Traveling with our MVNU men's and women's basketball teams for Crossroads or NAIA National Tournament games is also possible.
Summer communication internships have included students working anywhere from Akron, Ohio, to Houston, Texas, to Yellowstone National Park to Manila, Philippines.
All MVNU students are also invited to participate in our many other service and learning trips.
Service Learning:
Belize (Tropical Biology)
Swaziland
Haiti
Croatia, Austria & Hungary
Italy
Spain, Portugal & France
Greater Columbus Area
Orlando
San Francisco
New Orleans
Washington, D.C.
Guyana
Guatemala
Need a little help with finances? We've got you covered. Explore scholarships, grants, and other resources to help you pay for your education.
A degree in Communication and Media opens the door to a wealth of career opportunities. MVNU grads have gone on to be everything from songwriters and radio hosts to athletic directors, YouTubers, development directors, communications coordinators, and marketing managers.
Enter the wide-ranging world of broadcast, print, or web journalism and get the word out in traditional and nontraditional channels.
Join ranks with sportscasters, journalists, and announcers in academic, recreational, and pro-sports environments.
Get into filmmaking by creating docuseries, honing your interview skills, and mastering the art of storytelling.
Use your skills to support corporate training and development, curriculum development, or other educational support services.
Blend the best of integrated marketing and communications and build a career that balances logic and creativity.
Find the right medium and the right audience for the message in print, online, and radio advertising.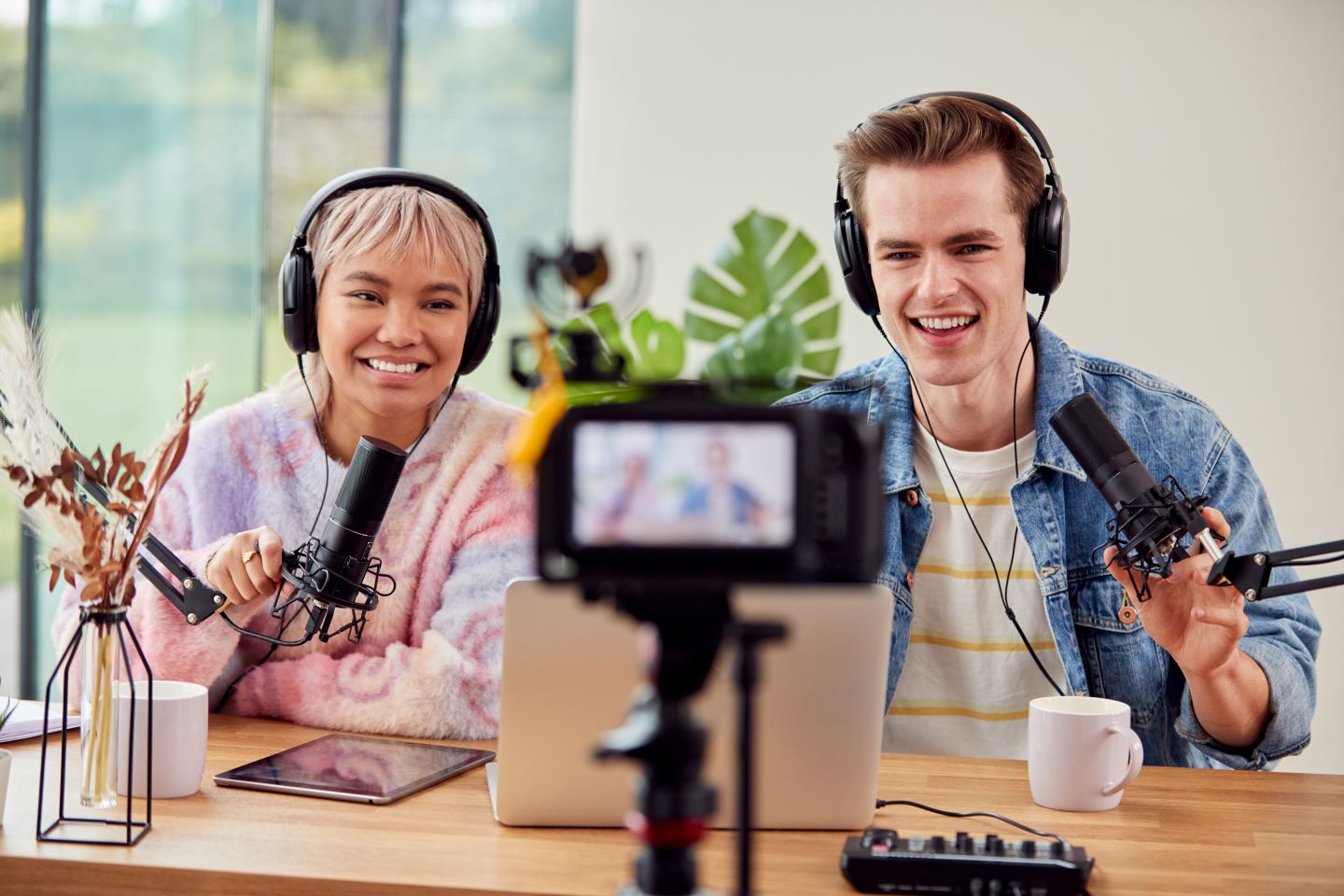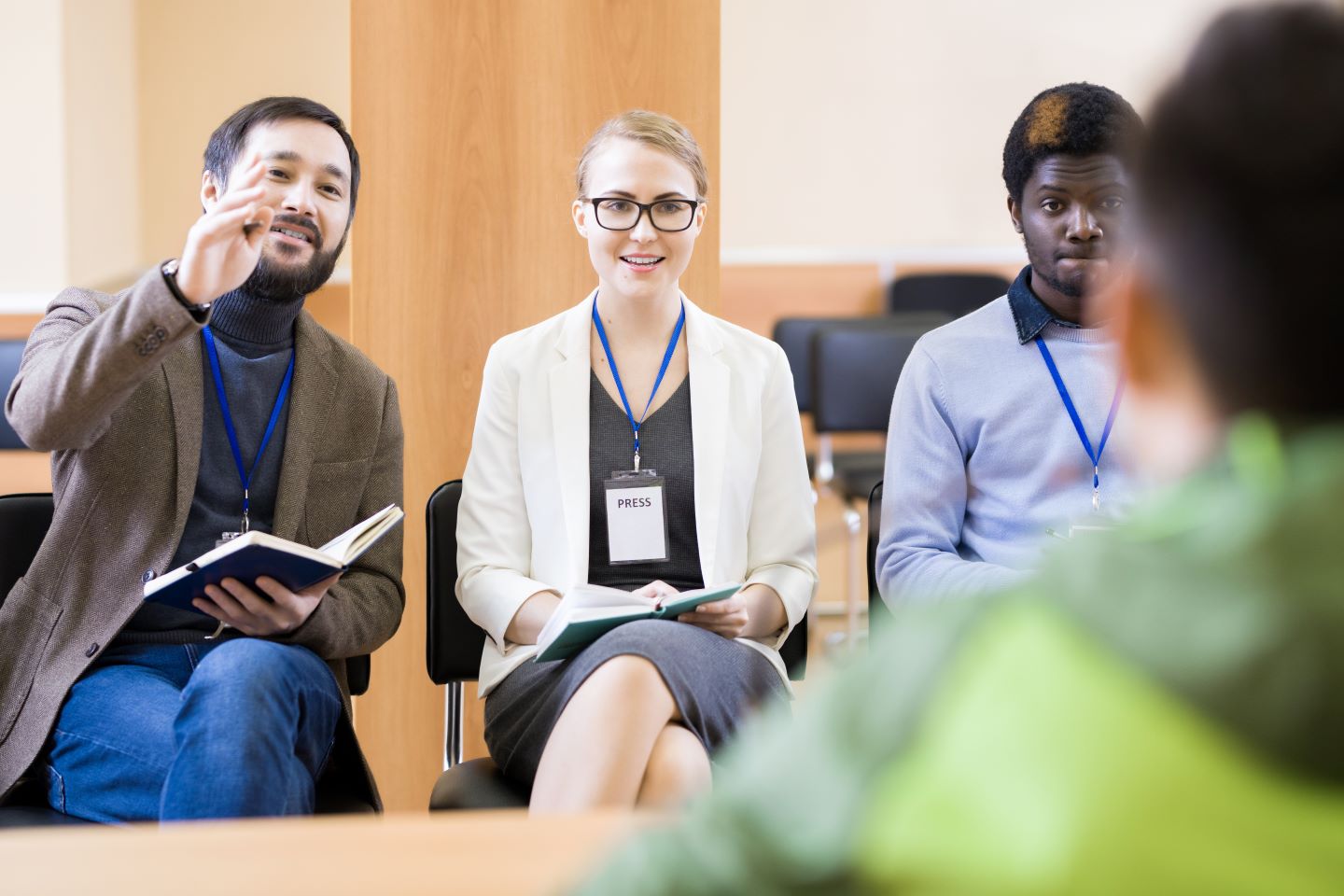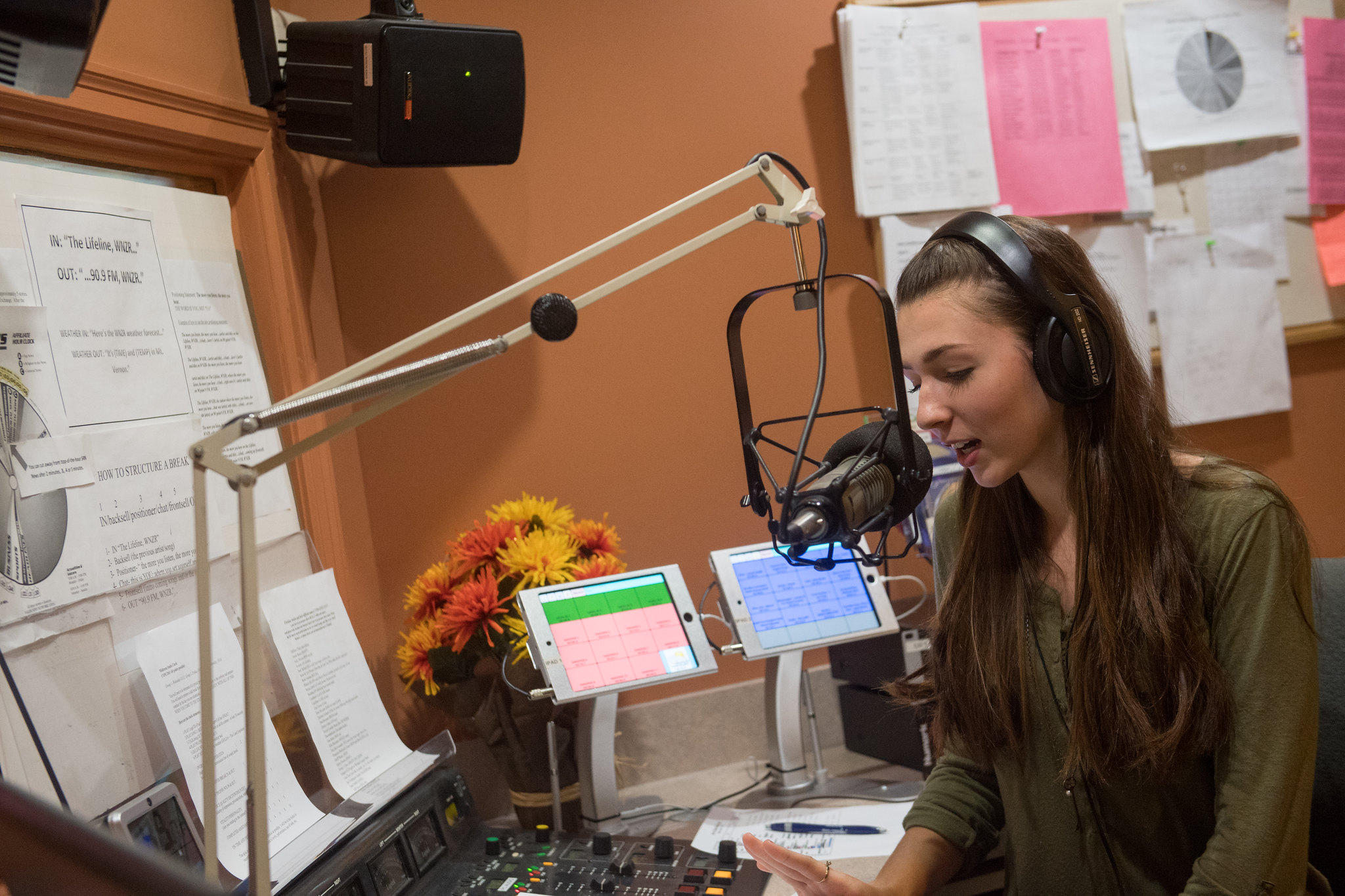 Learn from faculty members who know how to balance theory and practical application for a relevant, empowering, Christ-centered learning experience.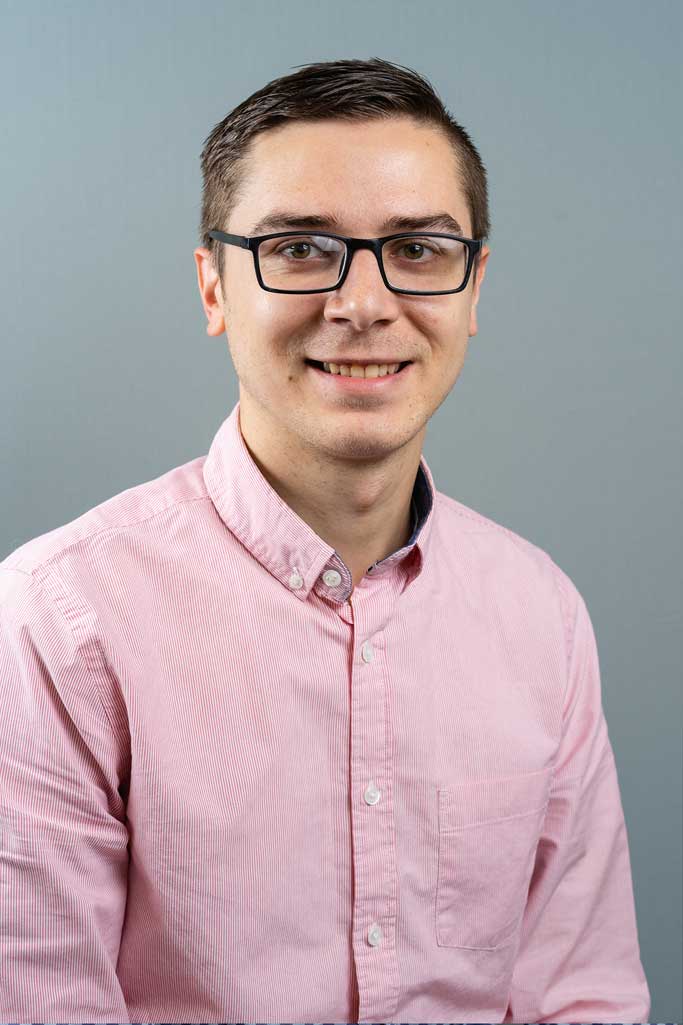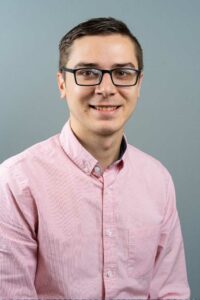 Professor Jayme McMillan
Assistant Professor of Communication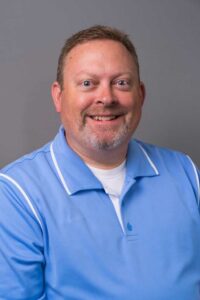 Professor Joseph Rinehart
Assistant Professor of Communication, Department Chair, Director of Broadcasting
We practice what we teach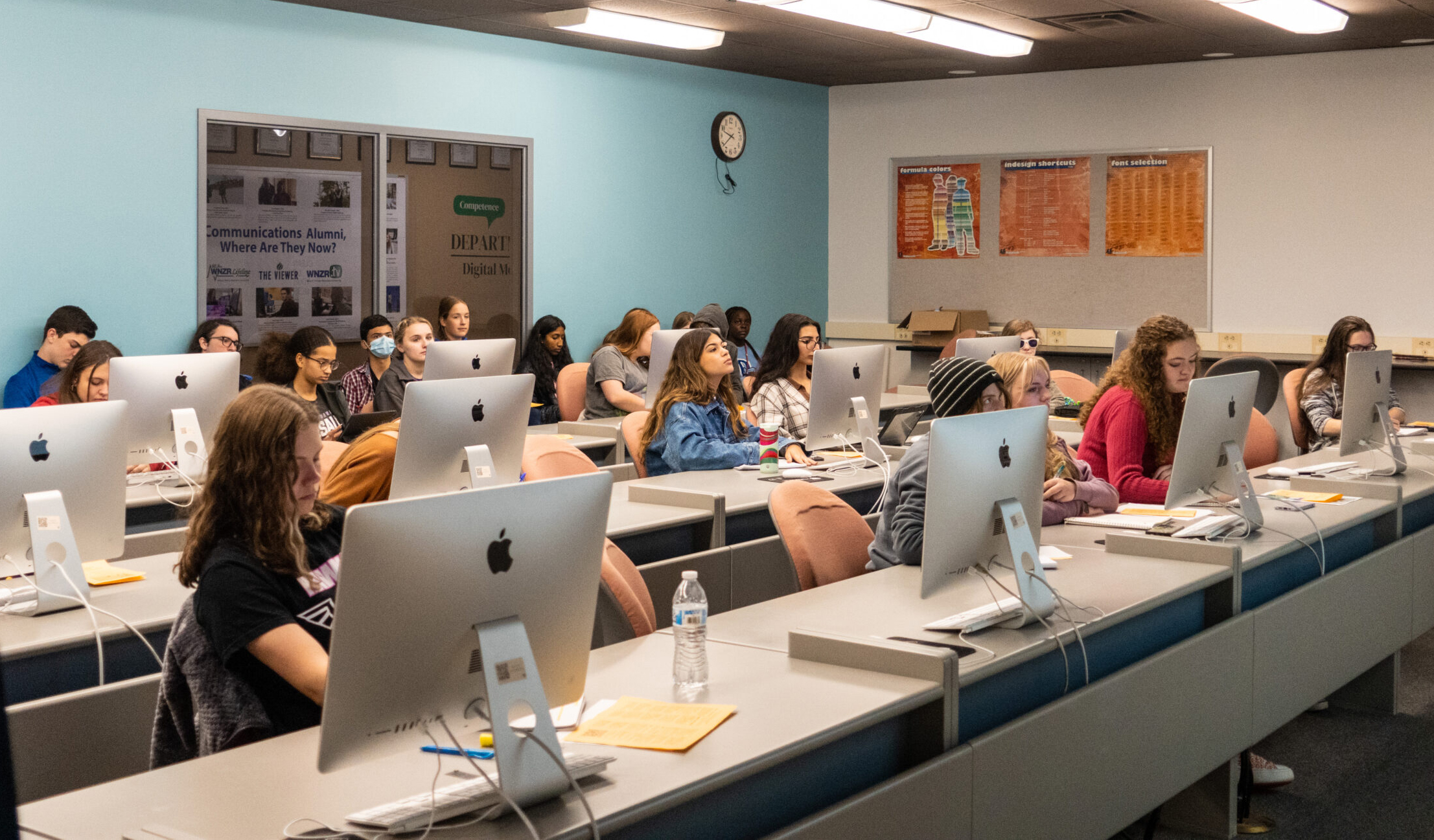 In the Founders Hall Mac lab, you will also have access to 16 iMacs which include programs like Adobe Creative Cloud and Final Cut Pro X. Between software, video cameras, microphones, digital recorders and other accessories, you will have every opportunity and tool you need to get creative and hone your craft.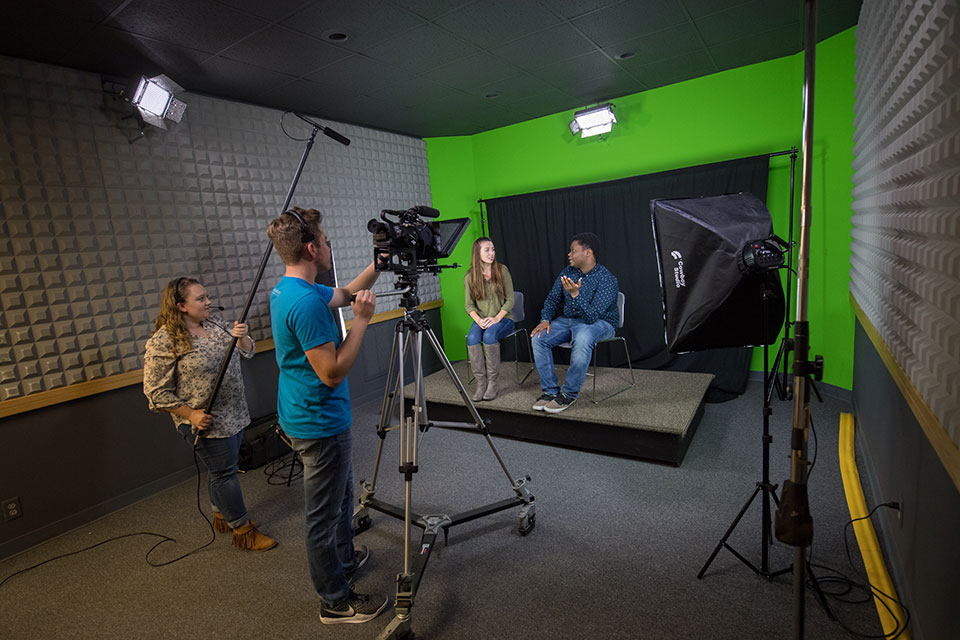 Founders 221 studio classroom with chroma key wall – this classroom was remodeled in 2017 and includes the ability to host small, single or multi-camera video projects and photo shoots.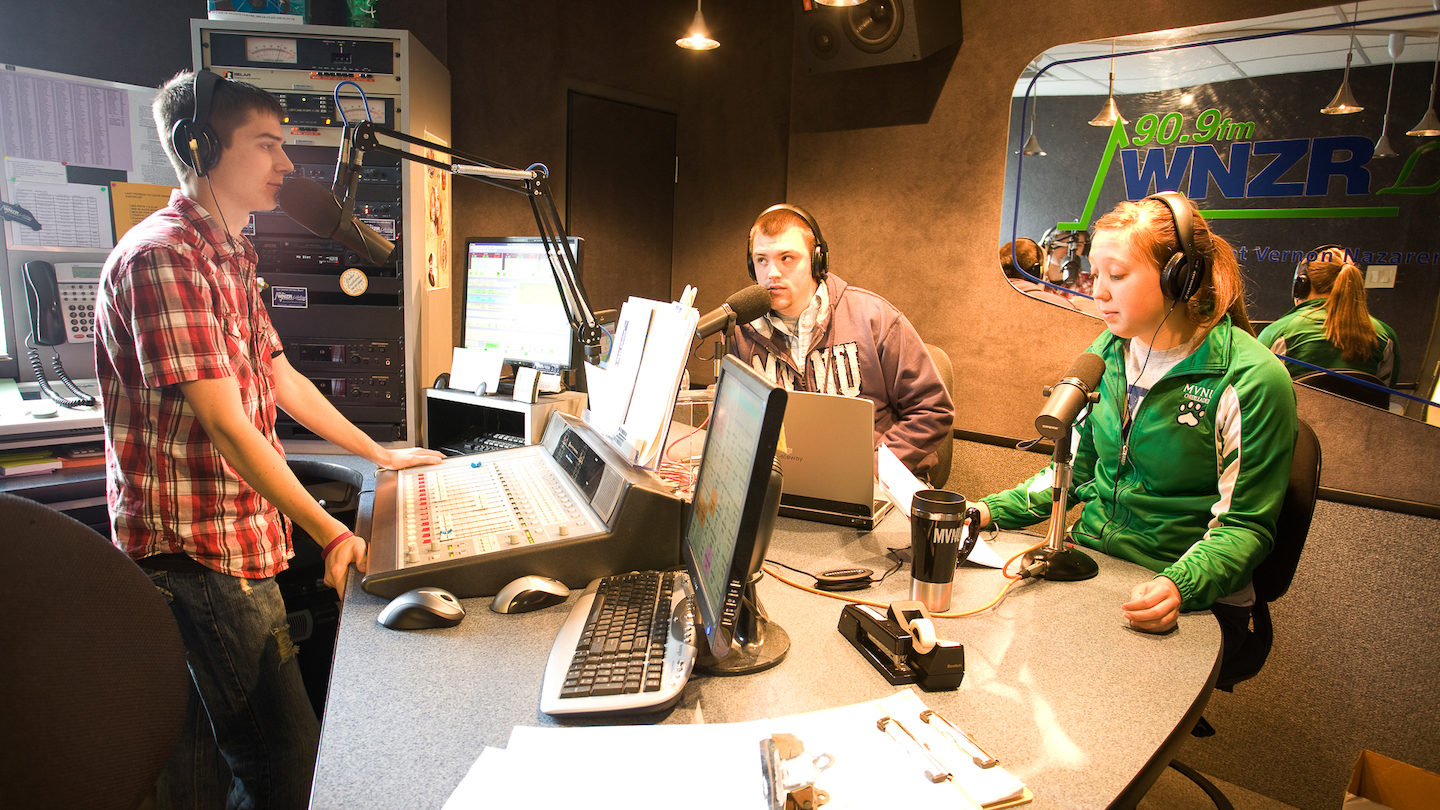 The WNZR studios include on-air, production and three offices for WNZR supervisory staff. There is also an overflow work area and a conference room that seats eight. WNZR operates 24/7/365.
Check these majors out, too
Visual Arts Education
Teach future generations to create and appreciate art with this education degree that's perfect for creatives.
Art
Learn to look at and think about the world around you in new and different ways.