MVNU invites community to be involved in Messiah
MOUNT VERNON, Ohio —  Mount Vernon Nazarene University's Choral Union is beginning preparation for the 55th annual presentation of Handel's Messiah, scheduled for Sunday, Dec. 3, 2023, at 7 p.m. MVNU is pleased to invite community members to sing with the students in this traditional performance.  Unless you are a returning participant, interested singers should…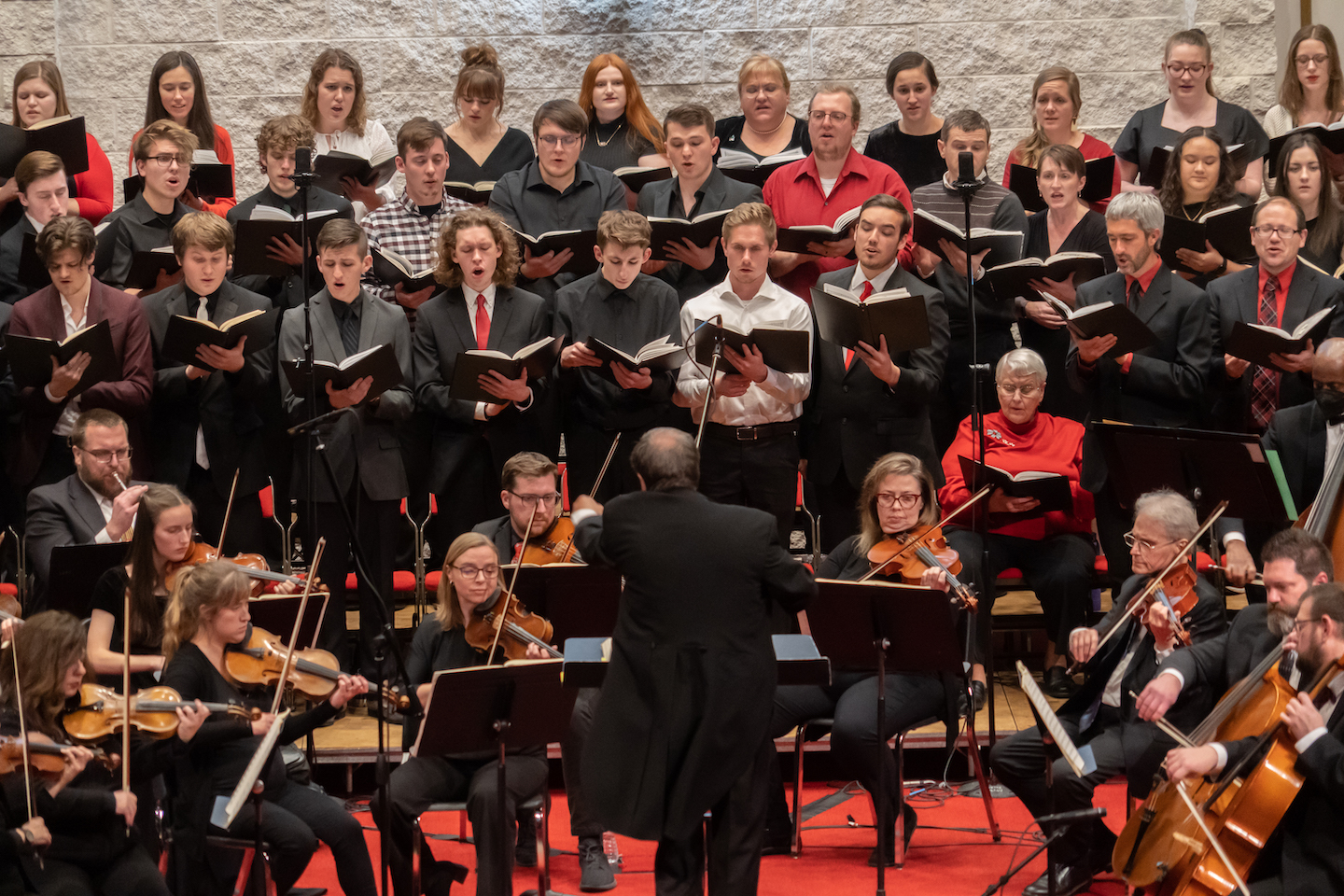 MOUNT VERNON, Ohio —  Mount Vernon Nazarene University's Choral Union is beginning preparation for the 55th annual presentation of Handel's Messiah, scheduled for Sunday, Dec. 3, 2023, at 7 p.m. MVNU is pleased to invite community members to sing with the students in this traditional performance. 
Unless you are a returning participant, interested singers should contact Dr. Robert Tocheff by email at Bob.Tocheff@mvnu.edu or by phone at (740) 397-9000, ext. 3005 to schedule an audition.
The first practice will be Wednesday, Sept. 27, and regular rehearsal attendance will be expected to prepare a quality performance. Rehearsal times are Wednesdays 4:40-5:40 p.m., and include Thursday, Nov. 30, in the R.R. Hodges Chapel/Fine Arts Center on the MVNU campus.
Singers will need to provide a score — preferably the G. Schirmer edition. Please join the MVNU and Knox County community for this significant event of the Christmas season.