New Computer Engineering concentration announced
Mount Vernon Nazarene University has created a new concentration under its Engineering program Computer Engineering. The new degree is a combination of Computer Science and Electrical Engineering designed in response to student and market demand. Computer engineering currently ranks among the top 10 majors in demand for bachelor's, master's, and doctoral degrees, according to the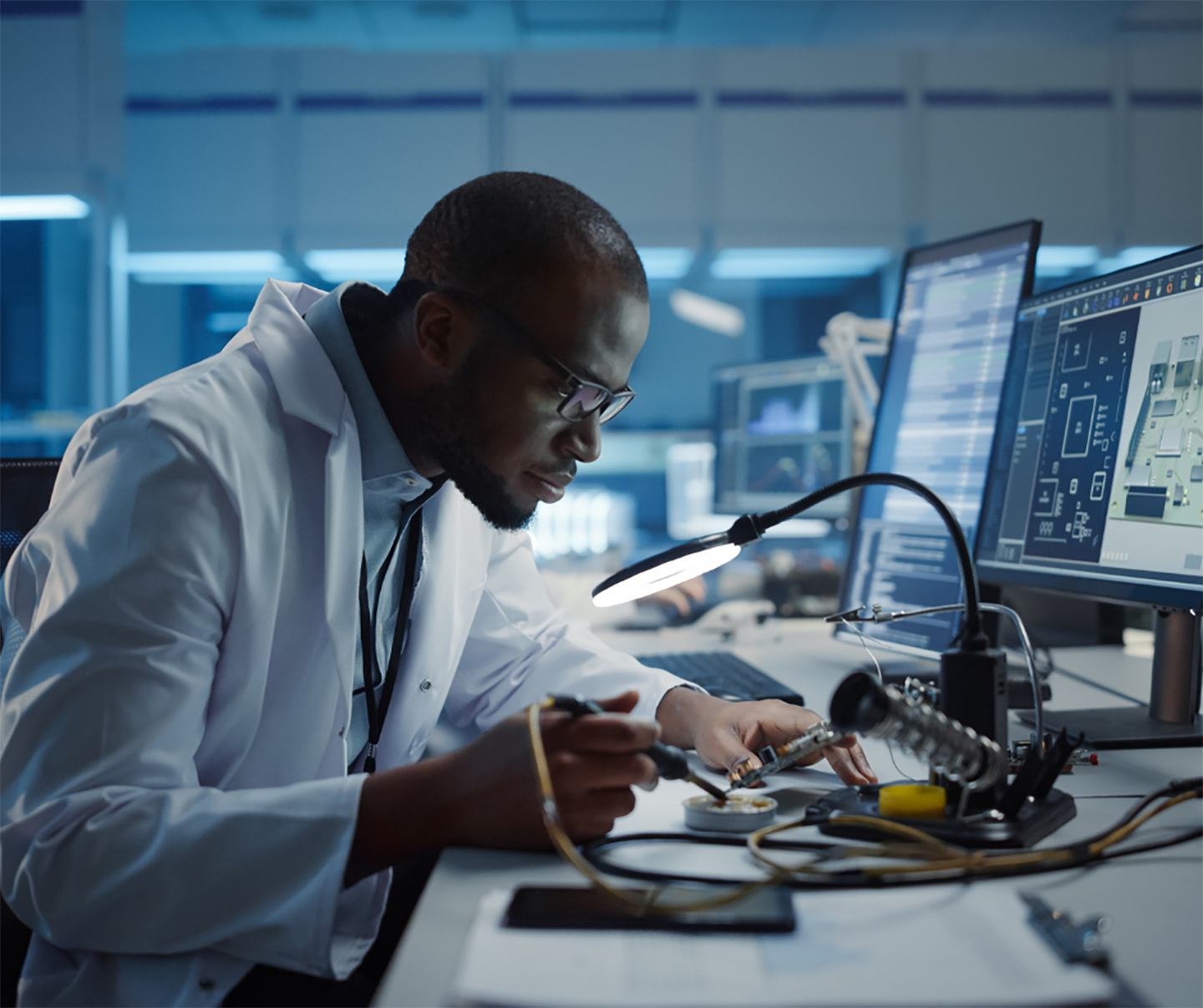 New Computer Engineering concentration announced
MOUNT VERNON, Ohio (May 17, 2022)— Mount Vernon Nazarene University has created a new concentration under its Engineering program — Computer Engineering. The new degree is a combination of Computer Science and Electrical Engineering designed in response to student and market demand. Computer engineering currently ranks among the top 10 majors in demand for bachelor's, master's, and doctoral degrees, according to the National Association of Colleges and Employers.
"The computer engineering (CE) program will utilize resources already available through computer science and electrical engineering," said Jose Oommen, Associate Professor of Electrical Engineering and Department Chair. "Although, there is overlap with the two programs, the proposed program will create a unique discipline that will equip students to develop skills in both hardware and software. Thus, this major will be very attractive for those students wanting to work in industries in which there is a need to design and develop embedded devices, computing systems, and other interesting technological devices."
MVNU already has established Electrical Engineering and Computer Science programs, and the faculty, Drs. Yuan Meng (Engineering) and Michael Robbeloth (Computer Science), are delighted at the endless possibilities this concentration will deliver. MVNU's engineering program is professionally accredited by the Accreditation Board for Engineering and Technology (ABET).
The timing of this new program is on the heels of the announcement of Intel coming to Licking Country and the availability of jobs that fit this degree.
"Given recent announcements by Intel for the new fab plant, the growth of data centers in Ohio, and other technology companies in the 'silicon heartland,' it is expected that the number of local computer engineering jobs will increase relative to other areas in the country," said LeeAnn Couts, Dean of the School of Natural and Social Sciences, which houses the Engineering program.
A student completing a degree in Computer Engineering at MVNU will be exceptionally qualified to create hardware-software integrations. Computer Engineering is a natural path for students interested in embedded and real time systems, utilizing principles from the fields of computer science and electrical engineering to create hardware (physical components) and firmware that are used in a wide range of areas: computer system design, medical devices, communication systems, self-driving cars, consumer electronics, and many more.
The program gives students the background to work on microprocessors, single-board computer systems (SBC), comprehensive computing systems, and more while being able to integrate the hardware and software components of such systems in a seamless manner. This major focuses on hands-on activities through extensive use of laboratory sessions and in-class exercises, and students get to work on actual hardware and industry tools — not just simulations.
"The field of computer engineering takes students deeper into the hardware and software that runs our world," said Oommen. "Computer engineering would be a good choice for students who are good problem solvers, creative, independent thinkers, proficient in mathematics, enjoy integrating computer hardware and software to create something new, besides having teamwork and leadership skills as they work with others to design solutions to problems."
The degree can lead graduates into a diverse array of well-paid and fast-growing job opportunities including database/systems administrators and network architects, computer hardware engineers, firmware developer, and management analysts. Almost every industry recruits computer engineering graduates, including healthcare, clean energy, robotics, manufacturing, and aerospace. According to Talentdesk, the top careers in computer engineering earn above the national average, with annual salaries ranging from $79,199 to $185,099.
The Computer Engineering program will support the mission of the university by providing a holistic, Christ-centered education that will prepare graduates for vocations defined by ethical behavior and service to others.
Learn more about the new Computer Engineering program, as well as the suite of engineering concentrations, at mvnu.edu/engineering .
###