Rev. David Mills appointed Vice President for Spiritual Life and Church Relations
MOUNT VERNON, Ohio — Mount Vernon Nazarene University President Dr. Carson Castleman is pleased to announce the appointment of Rev. David Mills to the position of Vice President for Spiritual Life and Church Relations, effective Jan. 2, 2024. Rev. Mills emerged as the unanimous selection of the committee after conducting interviews with three candidates. Under…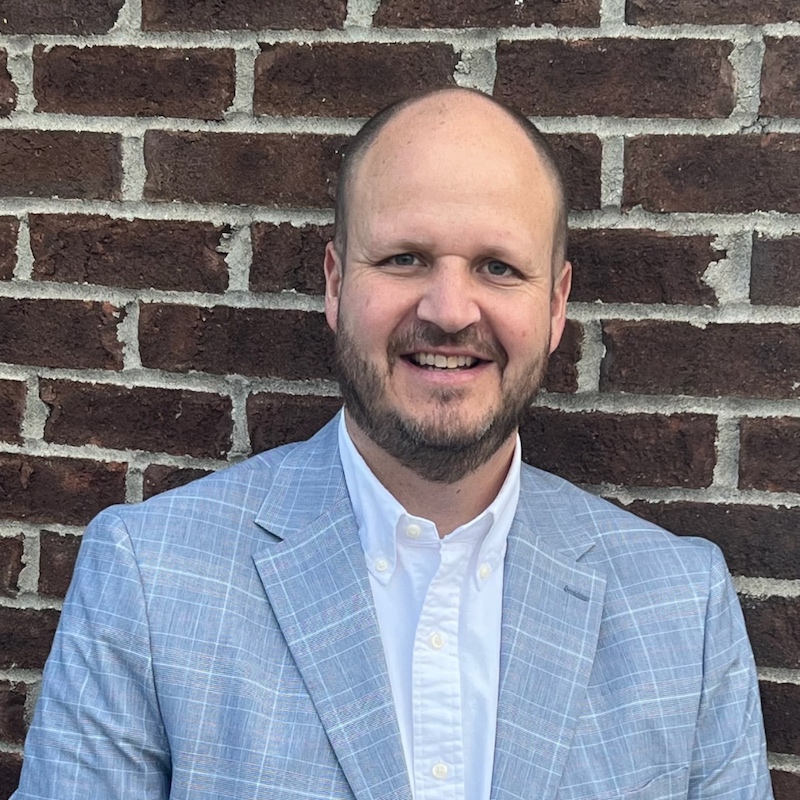 MOUNT VERNON, Ohio — Mount Vernon Nazarene University President Dr. Carson Castleman is pleased to announce the appointment of Rev. David Mills to the position of Vice President for Spiritual Life and Church Relations, effective Jan. 2, 2024.
Rev. Mills emerged as the unanimous selection of the committee after conducting interviews with three candidates. Under the leadership of Dr. Castleman, the committee featured a diverse panel which included a pastor from the East Central Region, a university dean, and both a male and female ministry student. Dr. Castleman conveyed the committee's selection to the Executive Committee of the MVNU Board of Trustees.
"As we began the search for this position, I reached out to a few pastors on our region and asked them to pray specifically for this opportunity as a possible match for them. Rev. Mills assured me he would pray about the opportunity," said Dr. Castleman. "I have been blessed to call Rev. Dave Mills my pastor for the last 15 years, and more importantly, he has been a trusted friend and confidant. God has uniquely gifted and raised him up for such a time as this. His compassion, humility and Christlike witness will be tremendous assets to our faith community. Rev. Mills has served the Church and his community with grace, kindness, and love for the last 25 years, and I am excited for him to join the MVNU family."
With nearly 25 years in ministry, including 15 years as Lead Pastor at Generations Church of the Nazarene in Independence, Kentucky, Rev. Mills, and his family, are following God's calling to Mount Vernon to embark on a multi-faceted position that is key to Dr. Castleman's goals of enrollment growth and enhanced church relations.
"My background in church planting, building community engagement, and cultivating a deep desire to share the Gospel with everyone will be at the forefront of everything I do at MVNU as the Vice President for Spiritual Life and Church Relations," said Rev. Mills. "I will be deeply committed to fostering spiritual growth and promoting a vibrant Chapel experience to the campus community. I will foster an inclusive environment that respects diversity, promotes understanding, and care for the student body, staff, faculty, and churches in the East Central Region."
Rev. Mills will serve as a member of the President's Cabinet, offering a strategic spiritual blueprint for the campus in the role of chaplain. This encompasses overseeing functions and programming within the Spiritual Life Department; directing and supervising music groups; establishing and overseeing local and statewide service-learning initiatives as well as mission opportunities serving the East Central Region and the global Church of the Nazarene. Additionally, Rev. Mills will collaborate with various campus offices to address student needs, cultivate relationships with churches in the region, and take charge of managing Church Relations events, among other duties.
Starting his position in the middle of the academic year, Rev. Mills intends to maintain the existing structure of Spiritual Life and use the spring semester to assess the spiritual needs on campus. He emphasized a listening-first approach and expressed that major changes are not expected in the first semester.
"Dr. Castleman has talked about how incredible the staff, faculty and students are at Mount Vernon, and so I'm excited to dive in and start to get to know the community. Then, I will be able to put a plan together and implement a team and a strategy to really try to accomplish some of the objectives that Dr. Castleman has laid out," he said. "I told the committee they can definitely expect someone who's going to come in and listen first and learn the community. Personally, I wouldn't expect major changes within the first semester."
Coming into the position as a pastor from the region provides Rev. Mills with insight to what regional pastors and churches need and should expect from MVNU.
"It will be great for me to come to MVNU and say, 'This is some of the things I've seen, and this is a way we can partner with them.' We also need to let the churches know that we are their university — that Mount Vernon Nazarene University exists because of the local region, local churches, and local pastors. I'm a firm believer that the local church is the hope of the world. What the local church can do in the local context can change the world. How can we as Mount Vernon Nazarene University partner with them to make sure that we're providing what they need, as their university, to help them change the world," said Rev. Mills.
Dr. Castleman and Rev. Mills plan a "listening tour" across the different districts of the East Central Region with district superintendents and pastors to engage in meaningful conversations.
"We are going to dive in pretty quickly and create an atmosphere where we can ask some questions of them and they can ask some questions of us," Rev. Mills said. "From a pastor's perspective, it's also exciting for a new president to come in and be open to conversation."

Rev. Mills holds a Bachelor of Science in Christian Education from Olivet Nazarene University and an MBA in Human Resource Management from Indiana Wesleyan University.
He will relocate to Mount Vernon with his wife, Dr. Jodi Mills; daughter, Karly, a sophomore at Olivet Nazarene University; son, Davis, who will be a freshman at MVNU in Fall 2024; and son, Brady, a high school sophomore.