MVNU instrumental ensembles to perform
MOUNT VERNON, Ohio (October 19, 2022) — The Music Department at Mount Vernon Nazarene University will present a fall instrumental ensembles concert on Saturday, Oct. 22, at 1 p.m. in the R.R. Hodges Chapel Auditorium. The community is invited to attend this free event. The concert will feature the MVNU Symphonic Wind Ensemble and Jazz…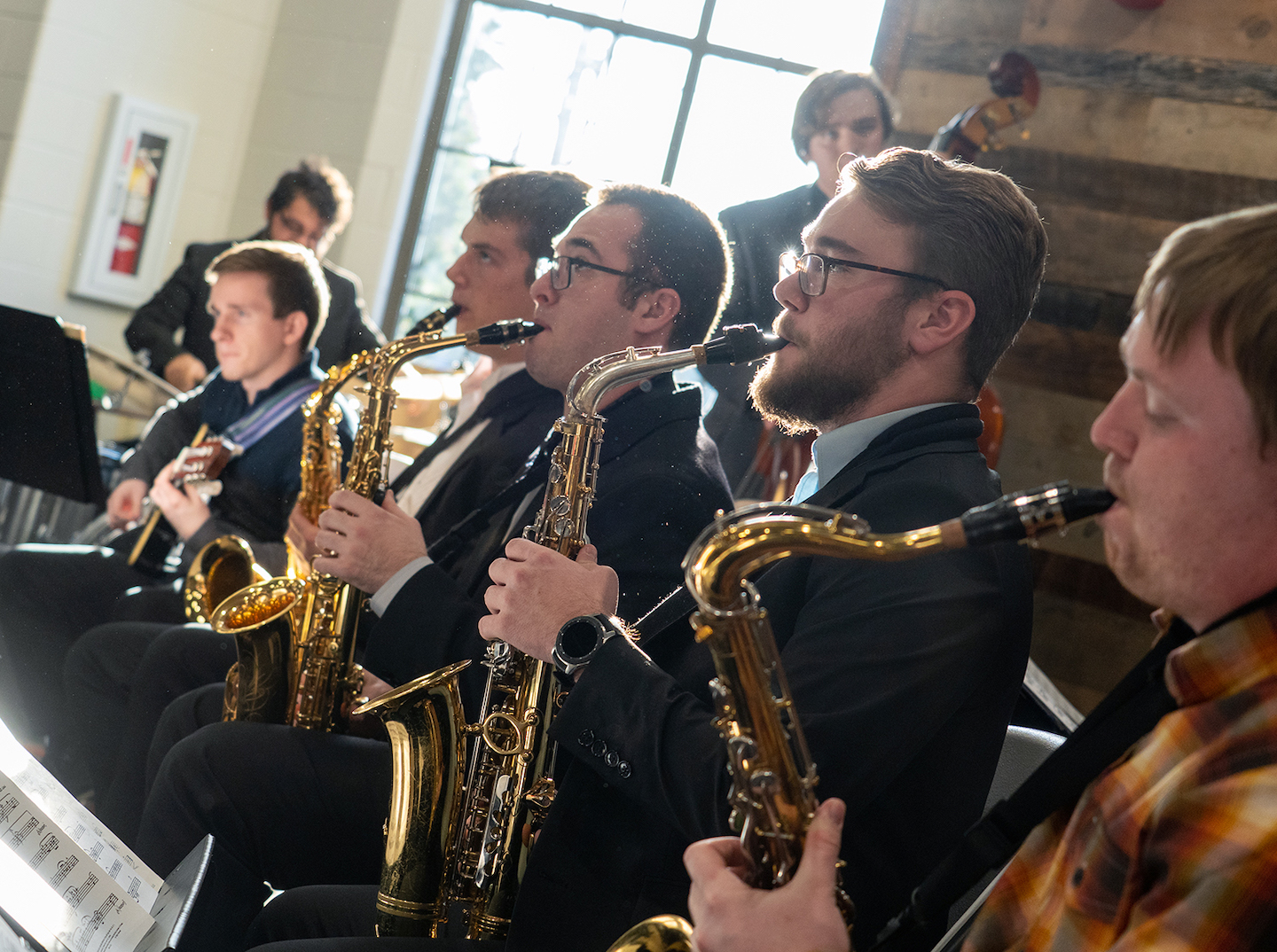 MOUNT VERNON, Ohio (October 19, 2022) — The Music Department at Mount Vernon Nazarene University will present a fall instrumental ensembles concert on Saturday, Oct. 22, at 1 p.m. in the R.R. Hodges Chapel Auditorium. The community is invited to attend this free event.
The concert will feature the MVNU Symphonic Wind Ensemble and Jazz Band. The Symphonic Wind Ensemble will present a "Music Around the World" themed program of concert works including Samuel Hazo's "Arabesque" and Robert W. Smith's "Africa: Ceremony, Song and Ritual." Additional works by Yasuhide Ito and Mariano San Miguel will also be performed. The Symphonic Wind Ensemble is directed by Dr. John Packard.
The Jazz Band program will feature several student soloists on three great jazz big band charts: an up-tempo shuffle entitled "Bradley's Groove Shop" by Mark Taylor, a beautiful ballad called "Katy" by Sammy Nestico, and finally an arrangement of Sammy Fain's "Secret Love" featuring the trombone section. The Jazz Band is directed by Mr. Chuck Dettmar.
For more information on this or other musical events, please contact Tressa Daley at (740) 397-9000, ext. 3000.
###