Bachelor of Science (BS) in Computer Systems and Network Engineering
With the growing use of computer technology comes an increasing need for competent computer professionals who can properly design, build, and manage innovations. Whether your interest is in networking or programming, this degree can help you be marketable in the fast-growing, competitive field of computer technology.
Computer Systems and Network Engineering majors at MVNU gain a solid foundation in both theory and practical skills, making them adaptable professionals as innovations occur in the world of technology. Graduates are prepared for a variety of career fields, including software engineering, systems administration, database administration, network managing, and software system design. Specialized courses and high-tech computer lab facilities allow for a more advanced learning environment. Our faculty have years of experience working in computer science and provide students with the support and one-on-one mentoring they need to be successful.
All graduates participate in two applied senior practicums specifically designed around their interests: one in the area of computer networking, and the other in server setup and administration. This is the kind of real, hands-on experience that gives you the edge employers are looking for. What's more, the MVNU Computer Science department intentionally discusses how and when our ethics, based on a Biblical foundation, determine the best practices for workers in this domain. We are devoted to helping you establish the ethical framework that will shape your professional career.
Explore courses designed to help you stand out and succeed long-term in today's competitive technology job market.
As an intentionally Christian University, we integrate our faith into everything we do at MVNU. From prayer before class to exploring real-world moral and ethical dilemmas, we'll teach you what it means to shine forth.
MVNU offers a number of fantastic travel and study afar programs designed to broaden your perspective, introduce you to new and exciting domestic and international cultures, and enhance your resume.
Service Learning:
Belize (Tropical Biology)
Swaziland
Haiti
Croatia, Austria & Hungary
Italy
Spain, Portugal & France
Greater Columbus Area
Orlando
San Francisco
New Orleans
Washington, D.C.
Guyana
Guatemala
Need a little help with finances? We've got you covered. Explore scholarships, grants, and other resources to help you pay for your education.
Accounting facts & figures
Percentile for the Computer Science Field Test
There are a wide variety of career paths for a Computer Systems and Network Engineering graduate. Plus, this degree has a high payoff, with an average starting salary of $50,000 and the opportunity for your income to double or triple as you gain years of experience in your career.
Or, you may choose to go on to graduate school, where you'll find you're ahead of the game. MVNU graduates who have gone on to study at the Ohio State University often let us know that they're much better prepared and more knowledgeable in their field than their classmates.
Maintain the connectivity of networks in terms of data, voice, calls, videos, and wireless network services.
Manage cross-functional teams to ensure information security and cohesiveness for an enterprise.
Become a systems analyst and learn to dig up the data that enables smart business decisions.
Software developers write the code that makes the world go 'round in today's digital market.
Design, develop and test software and ensure software adheres to best practices in performance, reliability and security.
Design, develop and test software and ensure software adheres to best practices in performance, reliability and security
Database architects design and build large systems and set standards for operations, programming, and security.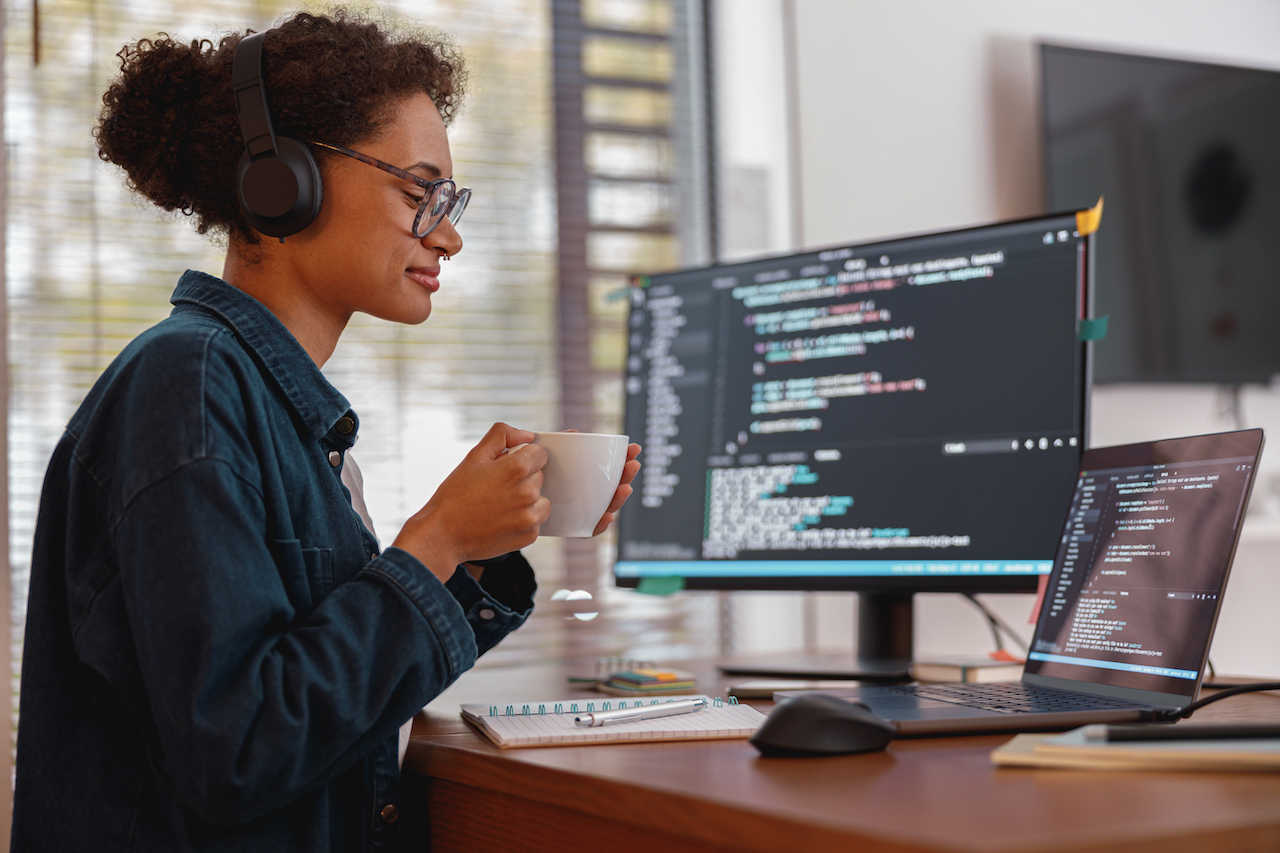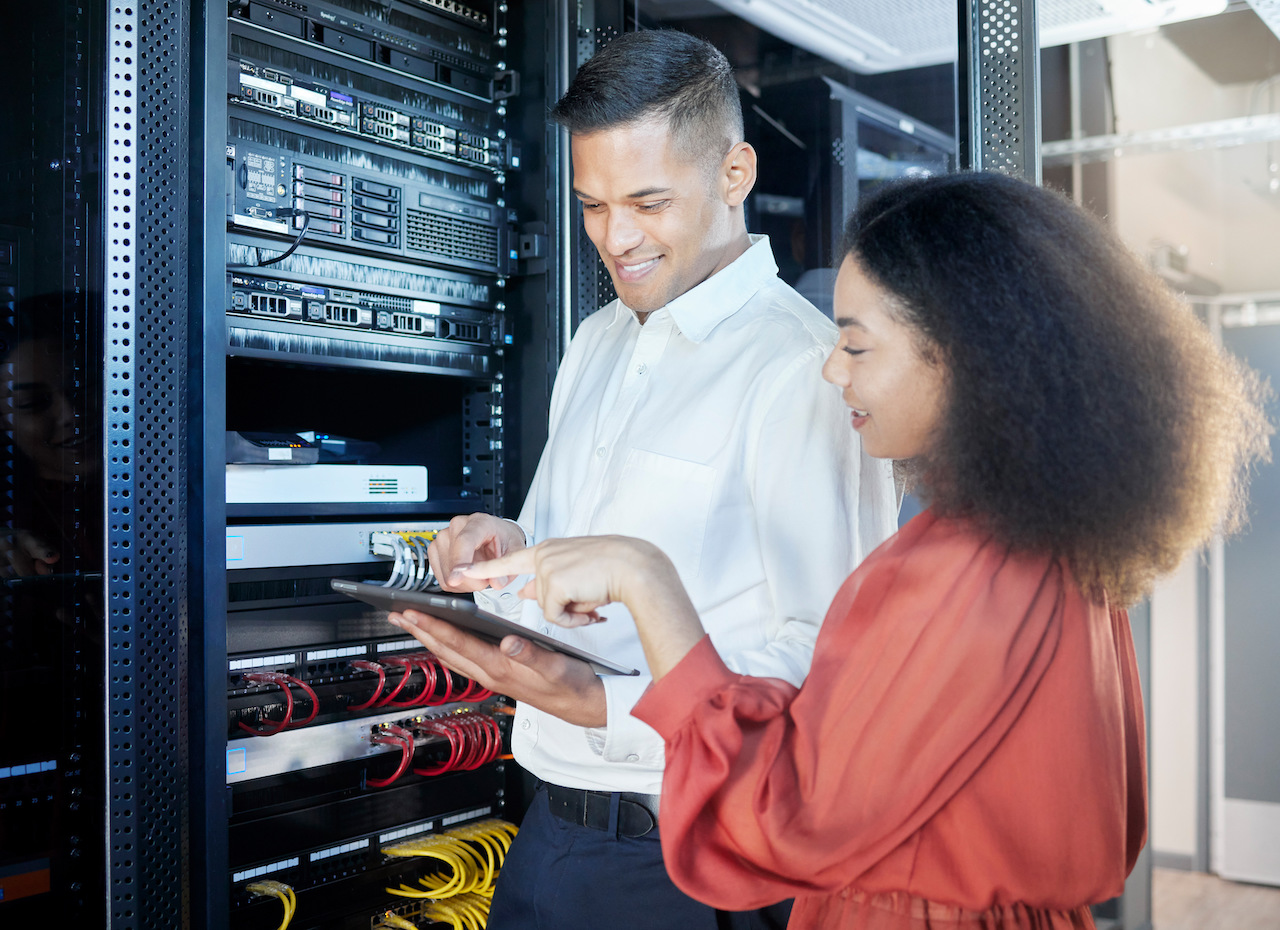 Learn from faculty members who know how to balance theory and practical application for a relevant, empowering, Christ-centered learning experience.
Check these majors out, too
Computer Science
Learn to design, build, and manage computer science innovations in a fast-growing, competitive field.
Computer Engineering
Solve the toughest mechanical, computer or electrical engineering problems in a variety of industries.