Online Master of Science in Management (MSM) in Human and Social Services Leadership
Human and Social Services Leadership is one of four comprehensive MSM concentrations offered by MVNU.
The Human and Social Services Leadership MSM concentration is ideal for students who seek a leadership role in a nonprofit, governmental, or social service program. Students gain the skills and knowledge needed to effectively lead a human or social services agency. The program places emphasis on interdisciplinary concepts including secondary trauma; program planning, development, and evaluation; information systems and security; fiscal management and evaluation, including grant writing; and organizational development to social service organizations.
This MSM concentration provides students with practitioner and leadership skills in non-therapeutic, direct services to drive social change. Position yourself for success in human services with an MSM in Human and Social Services Leadership.
Human and Social Services Leadership MSM Highlights
Grant Writing, Management, and Reporting
This course explores the grant application process, the basics of proposal writing, grant implementation and reporting strategies. Students will learn the process of how to research funding sources, understand requests for proposals (RFP), how to develop a logic model, write a grant proposal, needs statement, budget, and program description.
Evidence Based Practice and Program Evaluation
In this course students will learn how to select the best Evidence Based Practices available using published research, evidence based databases and registries. Students will learn how to evaluate the implementation of interventions on an individual client level to ensure that the treatments and services have the most effective outcomes. Four basic types of program evaluation (impact evaluation, performance evaluations, process evaluation, and cost evaluations) will be covered throughout this course.
Performance and Reward Systems
A study of problem-solving and decision-making skills when managing performance issues and reward incentives in human resources. Special emphasis is given to performance appraisal systems, methods, theory and skill development techniques, workplace performance, salary and wage structures, compensations systems, incentive and reward programs, benefits, and employee motivations. Theories and practical applications are emphasized.
Cirriculum stats/highlights
Organizational Behavior
Strategic Management
Budgets & Forecasting in Organizations
Global Business
Ethical Leadership
Legal Issues in Management
Marketing Management
Total MSM Core Hours
+ MSM Concentration
Total MSM Hours
How much will it all cost?
Apply for scholarships, loans, grants, and tuition reimbursement.
The growing demand for individual and family social services means a greater need for highly skilled human and social service leaders. An MSM with a concentration in Human and Social Services Leadership prepares passionate students for leadership roles in nonprofit, governmental, or social service programs.
Human Services Administrator
Agency Coordinator
Family Services Specialist
Social and Community Service Manager
Community and Social Services Specialist
We can help you explore majors, discover internships, and plan your future as a professional. Our advisors welcome students at all levels and offer personalized guidance tailored to individual needs. From resume and interview preparation to networking advice, MVNU advisors provide a host of resources that can help you achieve a rewarding career after graduation.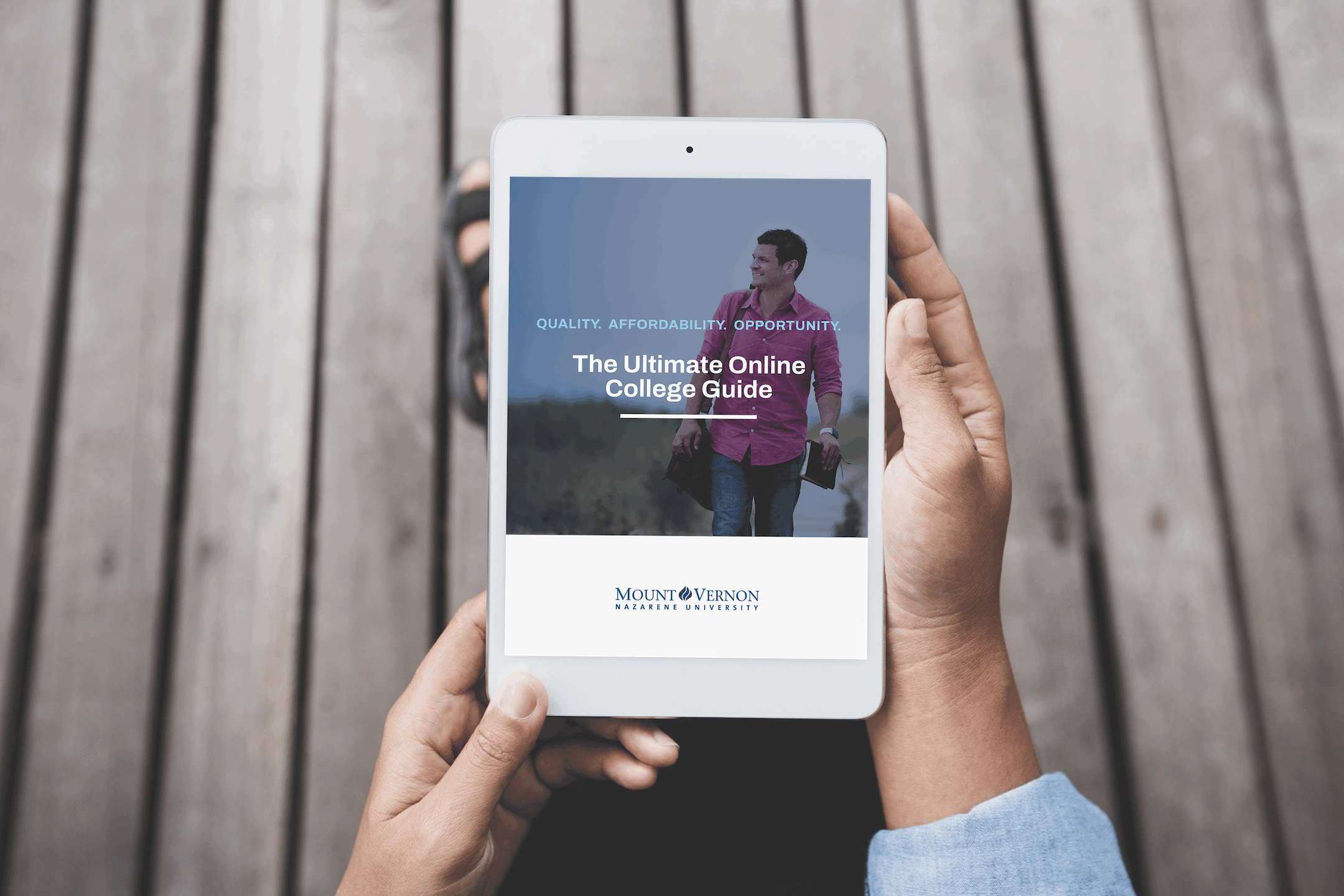 IS ONLINE COLLEGE RIGHT FOR YOU?
Online education puts personal and professional goals within reach, and online learners find the flexibility needed to complete or continue their education with financial aid support to make degrees more affordable. Learn how online degree programs can take your career to the next level with The Ultimate Online College Guide.
Check these majors out, too
Organizational Management (MSM)
Become a leader, executive, and agent for change in any organization by honing master's-level management skills.
Logistics Management (MSM)
Develop skills for managing interfaces between operations and other business functions.
Human Resource Management (MSM)
Take on executive HR roles after obtaining skills in leadership, training and development, and compensation and benefits.