Thank you for helping us reach our goal!
Raised So Far: $351,999
Fundraising Goal: $300,000
Donors So Far: 1137
Individual Donor Goal: 1000
Giving Day is an opportunity to raise funds to provide scholarships and support programs that empower our students to excel academically, grow spiritually, and thrive in their overall college journey. Your contribution, no matter the size, plays a pivotal role in shaping the future of our students and the impact they will have on the world. You can designate your donation to support the University Fund or one of the programs below.
The University Fund establishes opportunities for you to make a difference that reaches every corner of our campus. Your investment in this unique fund has an immediate impact on the leaders and influencers of tomorrow by providing the tools they need now as they prepare to change the world with the love of Christ.
Contributions to the fund will directly support student scholarships. Every student receives some amount of university-funded support and many students realize a substantial reduction of total costs through generous financial aid offers.
Contributions to Arts & Music programs help directly sustain and enhance the talent development of these students through increased opportunities to create, perform, and display their work.
Your gift to Athletics will help support the ever increasing operational costs of the expanded athletic programs that include 21 varsity teams and 250 athletes!
By funding Christian Ministries, you will support local and international ministry activities, events, and trips that help students develop skills to address domestic and international needs.
Fairbanks Center for Global Engagement

Your gift to the Center will be added to the FCGE Endowment for continual and sustainable operations to support international studies, domestic and global mission trips, international study exchange programs with Africa Nazarene University.

Your support will secure funding for the continual improvement of the MVNU Experience. This is a critical contributor to academic success, faith development, and personal growth preparing our students to succeed in all facets of life.
Support of the Summer Program for Undergraduate Research (SPUR) will provide funding for the expansion of faculty-mentored student research. Your funding will contribute to graduation rates and acceptance into graduate programs.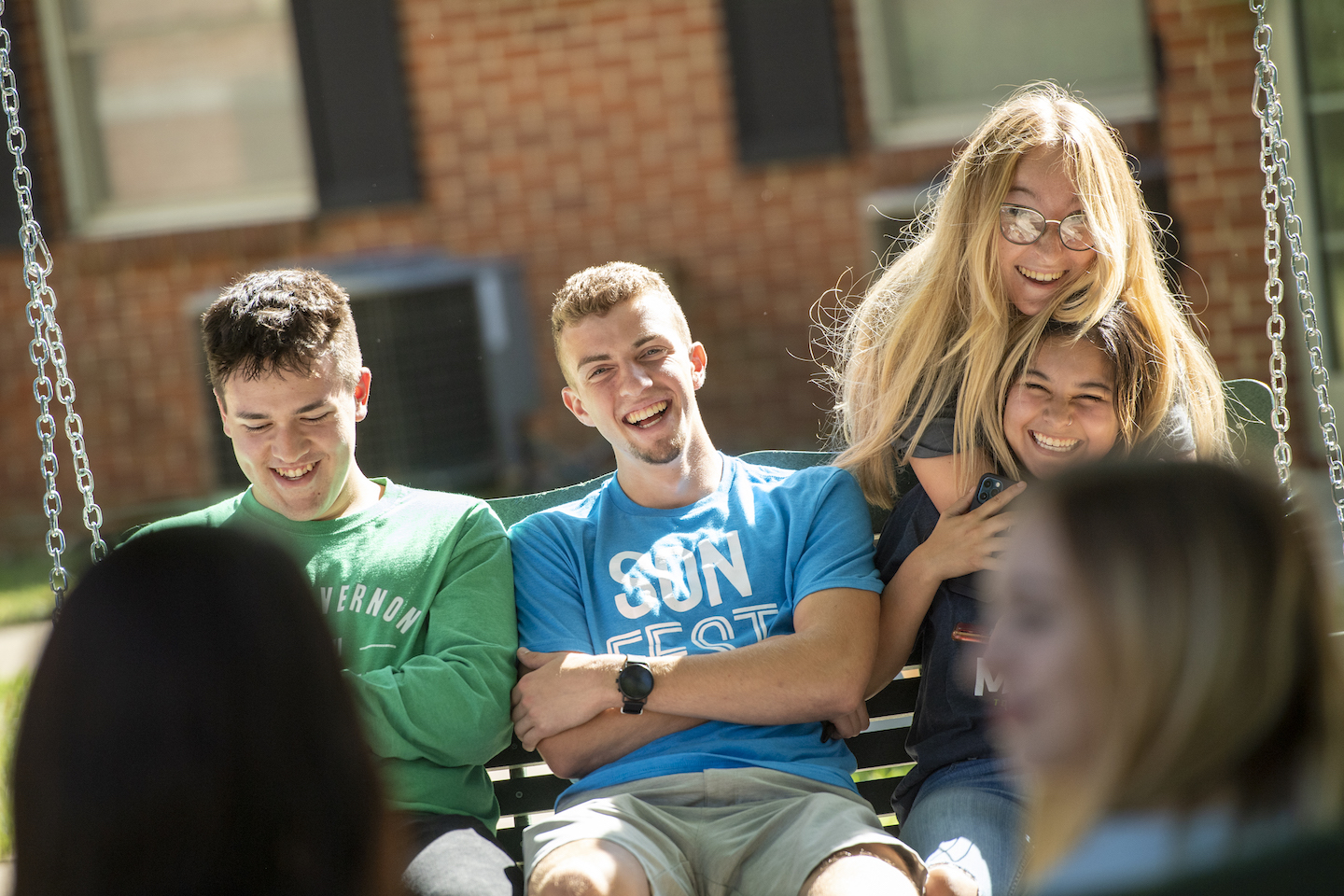 "When I think about scholarships and the support from the MVNU community, I think about the number of students impacted and how that extra money pushes the needle for us to come to MVNU. What would MVNU be without those students? This community would not be the same and my life would be drastically different. The environment that we are in is because of the generosity of others." 
Ben Slater, senior pastoral ministry major
By serving as an advocate, you join us in partnership to make personal connections with your circle of friends and family to build excitement and raise funds for MVNU's Giving Day. Together we can make an immediate difference for our students.
Pray about and plan your gift for Giving Day.
Follow our easy-to-use schedule, scripts, and graphics.
Talk up MVNU and Giving Day.
Give on Sept. 21, and encourage your network to give.
Thank your network for giving.