MVNU Music Department offering Homecoming concert Nov. 11
MOUNT VERNON, Ohio — The Music Department at Mount Vernon Nazarene University will perform its annual Homecoming Concert on Saturday, Nov. 11, at 1 p.m., in the R.R. Hodges Chapel Auditorium. The concert is free and open to the public. The concert will feature an array of uplifting and entertaining music by the Symphonic Wind…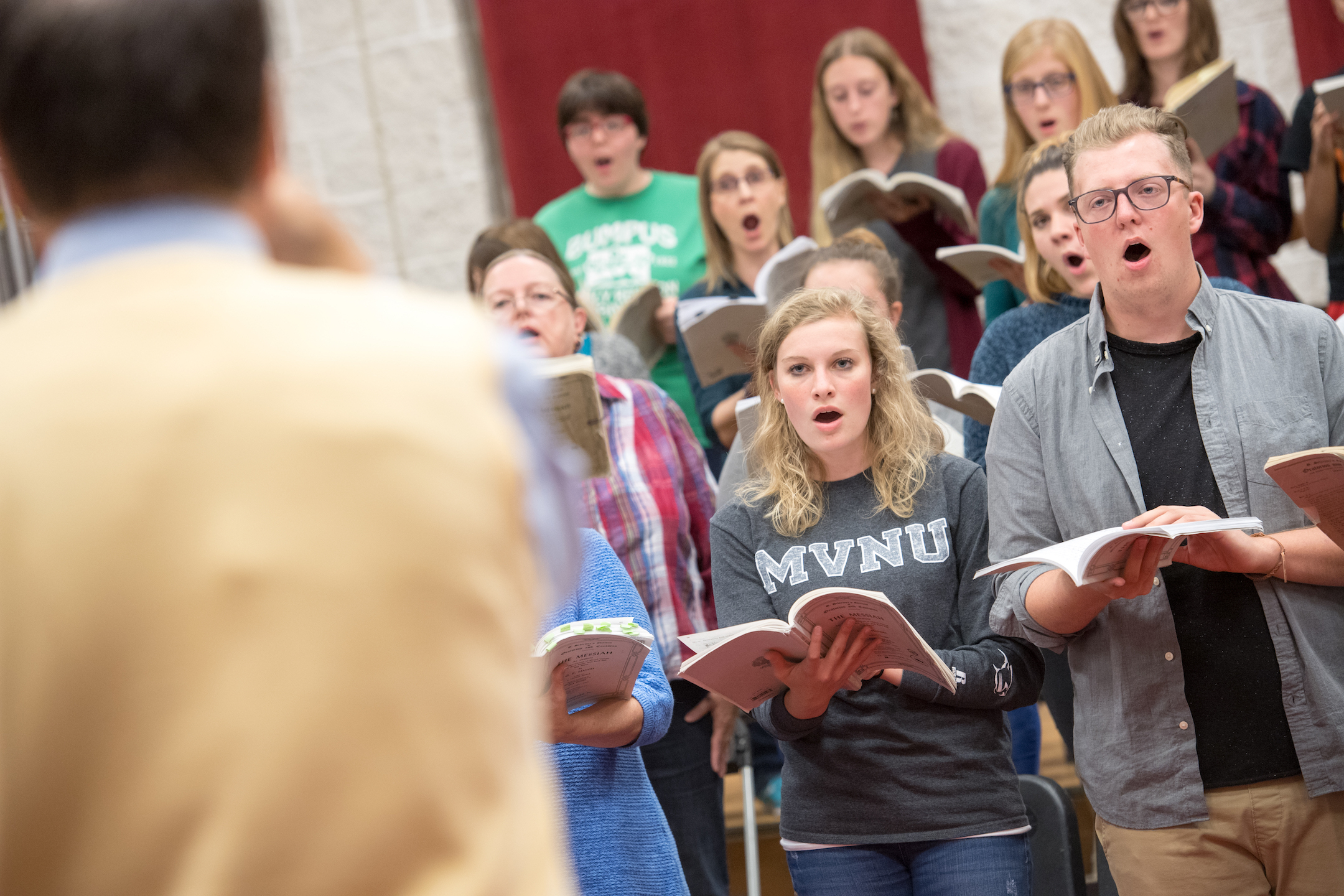 MOUNT VERNON, Ohio — The Music Department at Mount Vernon Nazarene University will perform its annual Homecoming Concert on Saturday, Nov. 11, at 1 p.m., in the R.R. Hodges Chapel Auditorium. The concert is free and open to the public.
The concert will feature an array of uplifting and entertaining music by the Symphonic Wind Ensemble, Goliards Chamber Choir, Treble Singers Women's Choir, Jazz Band, Flute Choir, String Ensemble and Collegians Chorale. A highlight of the concert will be performances by the Treble Singers and Symphonic Wind Ensemble with guest alumni. Collegians Chorale will also feature alumni Logan Stroud and Allen Terwilliger for a reprise duet/choral performance of "He Looked Beyond My Faults," along with alum trumpeter Vernon Harris.
The combined choral ensembles, along with Wind Ensemble, will close the concert with an arrangement by Nick Robertson of "His Eye Is on the Sparrow," selected after conversations at the General Assembly of the Church of the Nazarene in June. It will be guest conducted by 1983 MVNC alumnus Ray Bridges, a church music major.