Sherlock Holmes comes to the stage at MVNU
MOUNT VERNON, Ohio (October 31, 2022) — Mount Vernon Nazarene University's theatre programs presents The Adventures of Sherlock Holmes adapted by Jon Jory, Nov. 10-12. This adaptation of Sir Arthur Conan Doyle's classic takes the audience on a journey through four of the detective's most beloved adventures: The Blue Carbuncle, The Five Orange Pips, The Devil's…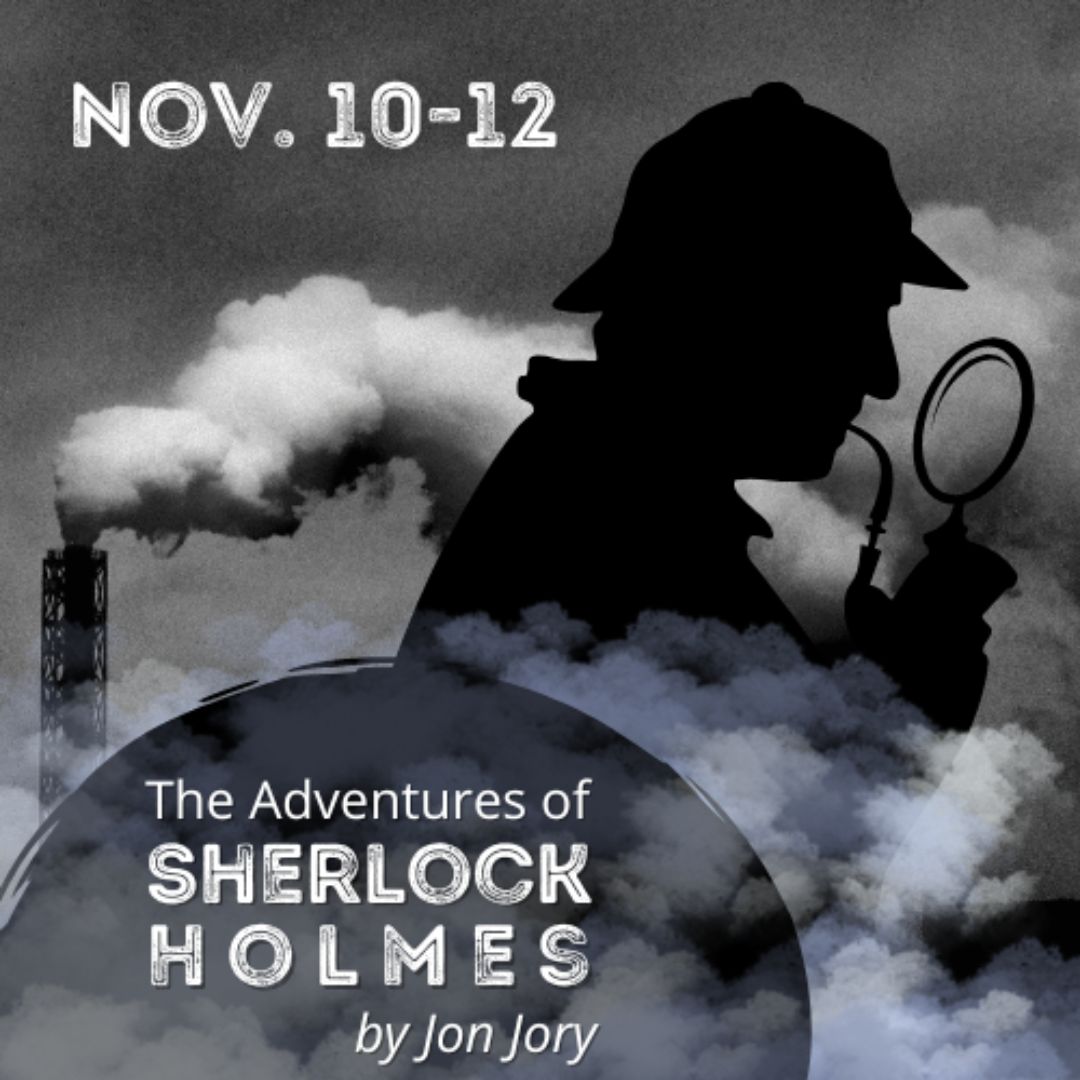 MOUNT VERNON, Ohio (October 31, 2022) — Mount Vernon Nazarene University's theatre programs presents The Adventures of Sherlock Holmes adapted by Jon Jory, Nov. 10-12.
This adaptation of Sir Arthur Conan Doyle's classic takes the audience on a journey through four of the detective's most beloved adventures: The Blue Carbuncle, The Five Orange Pips, The Devil's Foot, and the Copper Beeches.
"Everyone loves a mystery. Perhaps, even more mysterious than the adventures themselves is the enigmatic figure of Sherlock Holmes himself," said Director Zachary Sherman. "That is why in each of the four adventures, we have a different performer portraying Sherlock Holmes. In each iteration of the detective, a different aspect of the character is emphasized. I am thrilled with the work of the cast and crew in putting on this production and am eager for the community to see the performances."
The cast for the performance includes:
Alyssa Fraley as Dr. Watson;
Joe Hurst as Sherlock Holmes (Carbuncle);
Kenzie Potter as Sherlock Holmes (Five Pips);
Cam Sipes as Sherlock Holmes (Devil's Foot);
Logan Davis as Sherlock Holmes (Copper Beeches);
Lucy Beaulieu as Ryder;
Alex Pittman as Openshaw;
Caleb D'Imperio as Mortimer;
Ilya Chernykh as Sterndale;
Ryan Vetters as Rucastle; and
Maggie Little as Violet.
Performances begin at 7:30 p.m., on Thursday, Nov. 10; Friday, Nov. 11; and Saturday, Nov. 12, in Thorne Performance Hall inside the R.R. Hodges Chapel and Fine Arts building on the campus of MVNU. Tickets are $10 for adults and $8 for MVNU students, anyone under 18, or those with military ID. Tickets for all performances may be purchased here or at the box office beginning one hour prior to show time. Seating opens approximately 30 minutes prior to show time. This production has the following cautions: historical smoking, stage combat, and gunshots.
For more information, visit theatre.mvnu.edu, email theatre@mvnu.edu, or call the MVNU Theatre coordinator at 740-397-9000 ext. 4235. Follow MVNU Theatre on Facebook and Instagram to keep up with the latest program news and events.
MVNU's Theatre program, under the direction of Sherman, is part of a newly developed Club Sports and Arts program, that provides students the opportunity to be competitive and creative while focusing on their academics. To learn more about how students can participate in theatre, disc golf, esports, and swimming, visit mvnu.edu/sportsand arts.
###