Online Bachelor of Business Administration (BBA) in Finance
Mount Vernon Nazarene University (MVNU) designed the online Bachelor of Business Administration (BBA) in Finance for the busy professional currently working in or aspiring to a career in banking, accounting, or tax preparation, ideally in a corporate, non-profit, government, or ministry setting.
Flexible, 100% online coursework blends the leadership-driven concepts of MVNU's standalone BBA degree with greater emphasis on finance and investment topics and the biblical worldview that frames students' ethical decision-making.
This degree, named one of the Top 3 Best Online Business Programs in 2018 by Affordable Colleges Online, allows students to select from four extended majors, including Finance. The online bachelor's in Finance degree applies the BBA's principles toward high-powered, in-demand roles in finance, investment, and insurance industries. Coursework places emphasis on business and personal finance, markets, risk management, and institutions, introducing students to experience:
How financial institutions work, including asset, liability, and risk management;
The securities market, including investment strategies and planning;
Advanced financial management concepts, such as capital structure, working capital, financial analysis, and behavioral finance;
Financial risk management and the role insurance plays in lessening common business risks; and
Personal financial planning, including taxes, savings, credit management, and investment issues.
While the coursework is readily applicable to the business world, the online BBA in Finance further lays the groundwork for students to pursue a Master of Business Administration (MBA) in the future.
This program is accredited by the Accreditation Council for Business Schools and Programs (ACBSP). View student performance data here.
Finance Degree Highlights
A finance degree, especially one from an intentionally Christian university, can help position you as an ethical leader. Our accelerated online program can be completed anytime, anywhere.
*Based on students beginning the program with 56 transferable credit hours and only needing the program-specific classes. Time to completion varies based on individual student circumstances and previous college experience.
**30 credit hours of the program must be completed at MVNU. Other restrictions apply. Please contact our Enrollment Team for additional information.
An overview of basic concepts in the field of financial management. Special emphasis is given to how finance is used by leaders in organizations.
A study on how organizations operate in a global business environment. Various aspects of organizations will be investigated to see how these are applied internationally. These aspects will include trade theory, marketing, finance, and human resource management.
A study of ethical and legal theories as they relate to various contemporary problems. The nature, formation and system of law in the United States as applied in the modern environment. Special emphasis is given to the biblical foundation of values and the application of Christian ethical principles.
Curriculum stats/highlights
BBA in Finance Core Curriculum
Student Success Strategies
Spreadsheets for Leaders
Management and Leadership Techniques
Microeconomics
Macroeconomics
Organizational Behavior
Business Accounting
Business Marketing
Business Statistics
Business Finance
Global Perspectives in Business
Business Ethics and Law
Managing Human Resources
Strategic Planning
Investments
Financial Markets and Institutions
Intermediate Business Finance
Risk and Insurance
Personal Financial Planning Planning
Total BBA in Finance Core Hours
1
3
3
3
3
3
3
3
3
3
3
3
3
3
3
3
3
3
3
If aspiring toward an MBA, students may allot part of their upper division classes toward graduate-level coursework. Dual-graduate credit allows students to take up to six (6) credit hours of select 6000-level business courses, provided certain GPA requirements are met.
FINANCE CONCENTRATION COURSES
Along with 40 credit hours of traditional business coursework, the online BBA in Finance further includes fifteen (15) credit hours of advanced financial, insurance, and risk management subjects:
INVESTMENTS
FINANCIAL MARKETS AND INSTITUTIONS
INTERMEDIATE BUSINESS FINANCE
RISK AND INSURANCE
PERSONAL FINANCIAL PLANNING
How much will it all cost?
Apply for scholarships, loans, grants, and tuition reimbursement.
Best Online Business Programs in 2018 by Affordable Colleges Online
average income for Marketing Managers
Based on figures from the Bureau of Labor Statistics (BLS), business and financial occupations are expected to grow 7% on average from 2018 through 2028—faster than for most other industries. Globalization, the improving economy, and increasingly complex tax and regulatory standards are behind this need, and for many entry-level business and finance positions, candidates are expected to have earned a bachelor's degree.
Across the board, opportunities relevant to the online BBA in Finance appear to be on an upward trajectory:
With a finance degree, you can pursue an exciting career as an:
Accountant
Auditor
Budget Analyst
Financial Analyst
Financial Examiner
Stockbroker
Financial Planner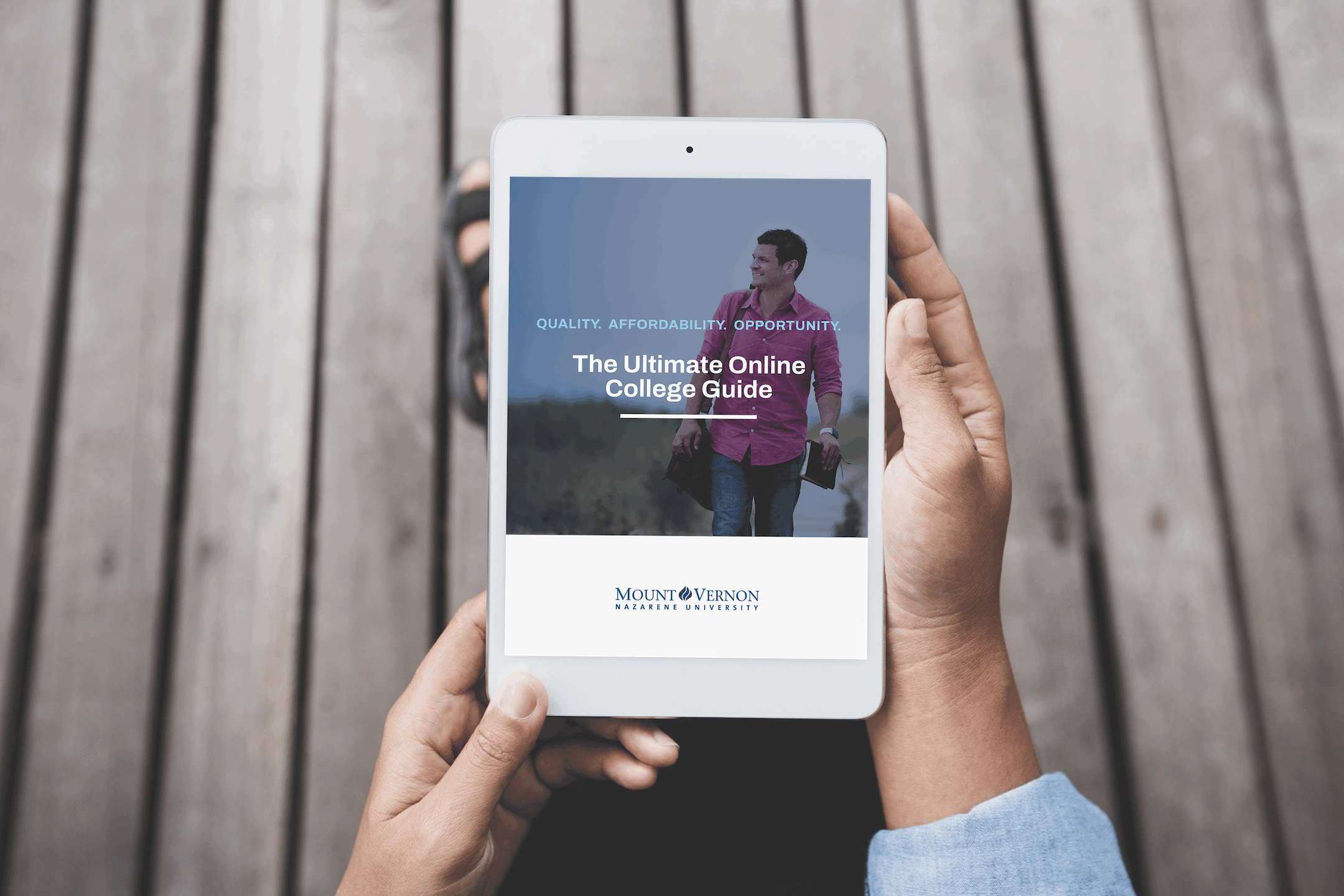 IS ONLINE COLLEGE RIGHT FOR YOU?
Online education puts personal and professional goals within reach, and online learners find the flexibility needed to complete or continue their education with financial aid support to make degrees more affordable. Learn how online degree programs can take your career to the next level with The Ultimate Online College Guide.
Check these majors out, too!
Project Management (BBA)
Learn to set goals, create a plan, track progress, and keep teams motivated with this get-it-done degree.
Marketing (BBA)
Hone your marketing strategy, public relations, and advertising skills for an exciting promotional career.
Management (BBA)
Advance in leadership roles by studying new venture creation, project management, advanced business law, operations, and more.
Human Resource Management (BBA)
Develop solutions to workplace challenges using ethics, research, and a deep understanding of culture.