Online Bachelor of Business Administration (BBA) in Marketing
The online Bachelor of Business Administration (BBA) in Marketing degree targets the promotional and advertising aspects of organizational growth and sales, providing you with a well-rounded education that combines traditional principles and modern concepts with Mount Vernon Nazarene University's Christ-like worldview.
The 100% online format allows for greater flexibility when it comes to finishing a bachelor's degree or acquiring specialized, career-enhancing skills, making the program ideal for working professionals.
One of four possible extended majors for the online BBA degree, Marketing prepares you for sales, advertising, market research, or promotional roles in corporate, government, non-profit, and ministry environments. This highly focused portion takes a holistic approach that is grounded in traditional marketing theories yet heavily factors in today's digital, dynamic world.
This program is accredited by the Accreditation Council for Business Schools and Programs (ACBSP). View student performance data here.
Marketing Degree Highlights
A marketing degree, especially one from an intentionally Christian university, can help you stand out in a competitive job market. Our accelerated online program can be completed anytime, anywhere.
*Based on students beginning the program with 56 transferable credit hours and only needing the program-specific classes. Time to completion varies based on individual student circumstances and previous college experience.
**30 credit hours of the program must be completed at MVNU. Other restrictions apply. Please contact our Enrollment Team for additional information.
A study of planning, organizing, developing, directing, controlling, and evaluating the sales force. Special emphasis is given to ethical implications of sales management.
Advertising and Promotion
A study of advertising methods used for promotion of products and services by organizations.
An introduction to the practical concepts used to develop and implement marketing strategies. Special emphasis is given to an overview of marketing and strategies for product, pricing, advertising, promotion, and distribution channels.
Curriculum stats/highlights
BBA in Marketing Core Curriculum
Student Success Strategies
Spreadsheets for Leaders
Management and Leadership Techniques
Microeconomics
Macroeconomics
Organizational Behavior
Business Accounting
Business Marketing
Business Statistics
Business Finance
Global Perspectives in Business
Business Ethics and Law
Managing Human Resources
Strategic Planning
Marketing Management
Personal Selling
Advertisements and Promotion
Marketing Strategy
Marketing Research
Total BBA in Management Core Hours
1
3
3
3
3
3
3
3
3
3
3
3
3
3
3
3
3
3
3
Students must start the BBA in Marketing Core curriculum with Personal Development and Research Skills and finish with Strategic Planning, maintaining a cumulative 2.5 GPA throughout, and earning no course grade less than "C-". For any final course grade lower than "C-," students must repeat the class until achieving at least a "C-".
Factoring in many students' long-term aspirations, MVNU offers the option of earning dual-graduate credit. Students meeting certain GPA requirements may take up to six (6) credit hours of 6000-level business courses, which fulfill part of the BBA's upper division coursework requirement and can later be applied toward a Master of Business Administration (MBA) degree. Learn more about how dual-graduate credit works.
MARKETING CONCENTRATION COURSES
Along with 40 credit hours of traditional business coursework, students must complete fifteen (15) credit hours of marketing-centric subjects covering the field's creative, storytelling, and analytical aspects:
MARKETING MANAGEMENT
PERSONAL SELLING
ADVERTISING AND PROMOTION
MARKETING STRATEGY
MARKETING RESEARCH
How much will it all cost?
Apply for scholarships, loans, grants, and tuition reimbursement.
Top 3 Best Online Business Programs in 2018 by Affordable Colleges Online
Job Growth for Advertising, Promotions, and Marketing Managers
Job growth for PR Specialists
Average income for Marketing Managers
Marketing careers involve analyzing and appealing to customer bases at local, regional, or national levels. These roles may entail gathering and examining customer information, market conditions, or competitors for research; developing campaigns around this data; or coming up with innovative strategies to increase sales.
Due to the shift from print-based advertising to digital media over the past 20 years, marketing occupations have experienced a significant degree of growth—and based on figures from the Bureau of Labor Statistics, this trend won't be reaching a plateau any time soon.
With a marketing degree, you can pursue exciting careers in:
Marketing
Advertising
Public Relations
Communications
Account Management
Consulting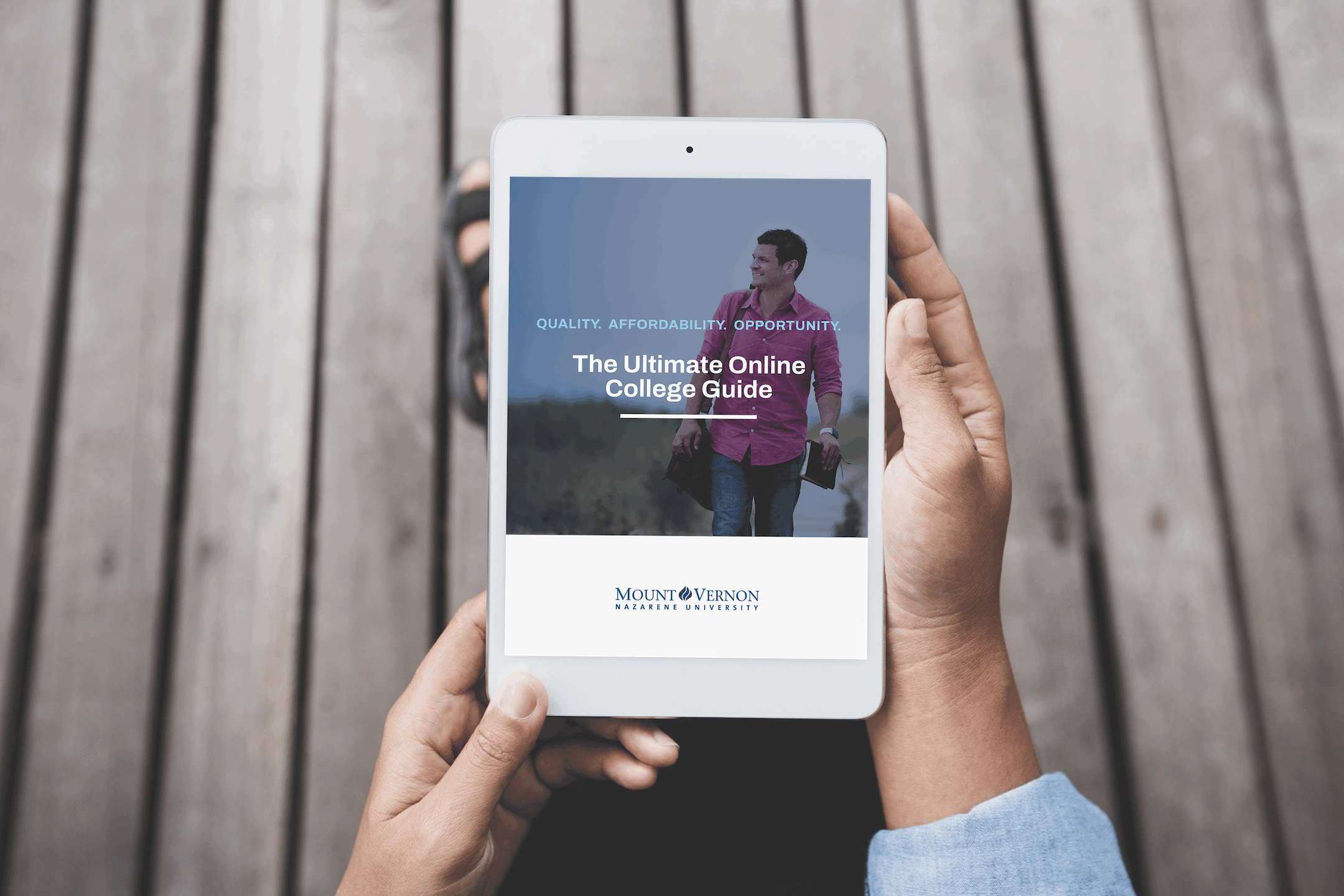 IS ONLINE COLLEGE RIGHT FOR YOU?
Online education puts personal and professional goals within reach, and online learners find the flexibility needed to complete or continue their education with financial aid support to make degrees more affordable. Learn how online degree programs can take your career to the next level with The Ultimate Online College Guide.
Check these majors out, too!
Business Administration (BBA)
Build a solid business foundation and choose from one of six majors to hone your skills and interests, 100% online.