Online Bachelor of Arts (BA) in Christian Ministry
Mount Vernon Nazarene University's online Bachelor of Arts (BA) in Christian Ministry degree prepares adults at any age and any stage to be competent, compassionate, and committed ministers in a postmodern world.
Our completely online format allows you to complete coursework on your own schedule, around your current professional and personal responsibilities. Flexible, six-week courses are perfect for new college students, adults looking to complete a bachelor's degree, and lifelong learners looking for a subsequent degree that will open doors to career ministry and ordination.
Through this online ministry degree, you will:
Develop a biblical, theological, and historical foundation for practicing ministry;
Learn to apply classic disciplines to pastoral ministry and other forms of service;
Improve their leadership, communication, counseling, education, and pastoral care skills;
Improve the art of proclamation, including interpreting scripture, applying it to human needs, and communication for evangelism, Christian nurture, and moral challenge;
Identify their purpose and goals in ministry and plan, implement, as well as review their own progress toward these benchmarks; and
Work toward a position as a lead, associate, youth, or children's pastor or a church planter.
Christian Ministry Degree Highlights
A degree in Christian ministry can take you to minister in the far corners of the kingdom or in your own backyard. Our accelerated online program can be completed anytime, anywhere.
*Ministry core only, does not include ordination concentration or total credit hour graduation requirements.
**MVNU's Ministry Scholarship, at a rate of $400 per class, is automatically applied toward the tuition costs for the online BA in Christian Ministry major core and the ordination concentration. The scholarship amounts to $4,800 for the core courses and $2,800 for all concentration courses. The scholarship does not go toward credit for general education courses. A separate discount is available for MVNU Online Connect students, for whom this scholarship does not apply.
++30 credit hours of the program must be completed at MVNU. Other restrictions apply. Please contact our Enrollment Team for additional information.
Dig deeper than ever before into a study of the assumptions and principles underlying the interpretation of various types of literature found in the Bible. Special emphasis is given to exegesis of biblical passages and how to apply God's truth as you study to teach and learn.
Enjoy an overview of the biblical and theological bases for mission and evangelism, including the biblical mandate, theological framework, and practical outworking of the missio Dei as well as anthropological and ethnic factors in the expansion of the mission church.
Pastoral Theology & Practice
A study of pastoral theology and its specific expression through pastoral care and leadership. The course addresses the core values shaping the pastoral task and explores how these values shape the work of the pastor as a shepherd leader.
Curriculum stats/highlights
BA in Christian Ministry Core Curriculum
Student Success Strategies
Biblical Interpretation
Spiritual Formation and Discipleship
Educational and Family Ministries
Pentateuch
Life and Letters of Paul
Mission and Evangelism
Christian Heritage II
Preaching and Worship
Christian Theology I
Christian Theology II
Pastoral Theology and Practice
Missional Church Leadership
Total BA in Christian Ministry Core Hours
Ordination Concentration Curriculum
Theology and Language of the Bible
History & Polity of the Church of the Nazarene
Ministry in Diverse Contexts
Christian Heritage I
Doctrine of Christian Holiness
Ministry Internship I
Ministry Internship II
Total Ordination Concentration Hours
1
3
3
3
3
3
3
3
3
3
3
3
3
How much will it all cost?
Online BA (37 credit hours): $8,995
Ordination concentration (14 credit hours): $2,307
Apply for scholarships, loans, grants, and tuition reimbursement.
The Bureau of Labor Statistics' Occupational Outlook Handbook shows that demand for clergy professions is expected to increase 6% from 2018 through 2028.
Job Growth in ministry careers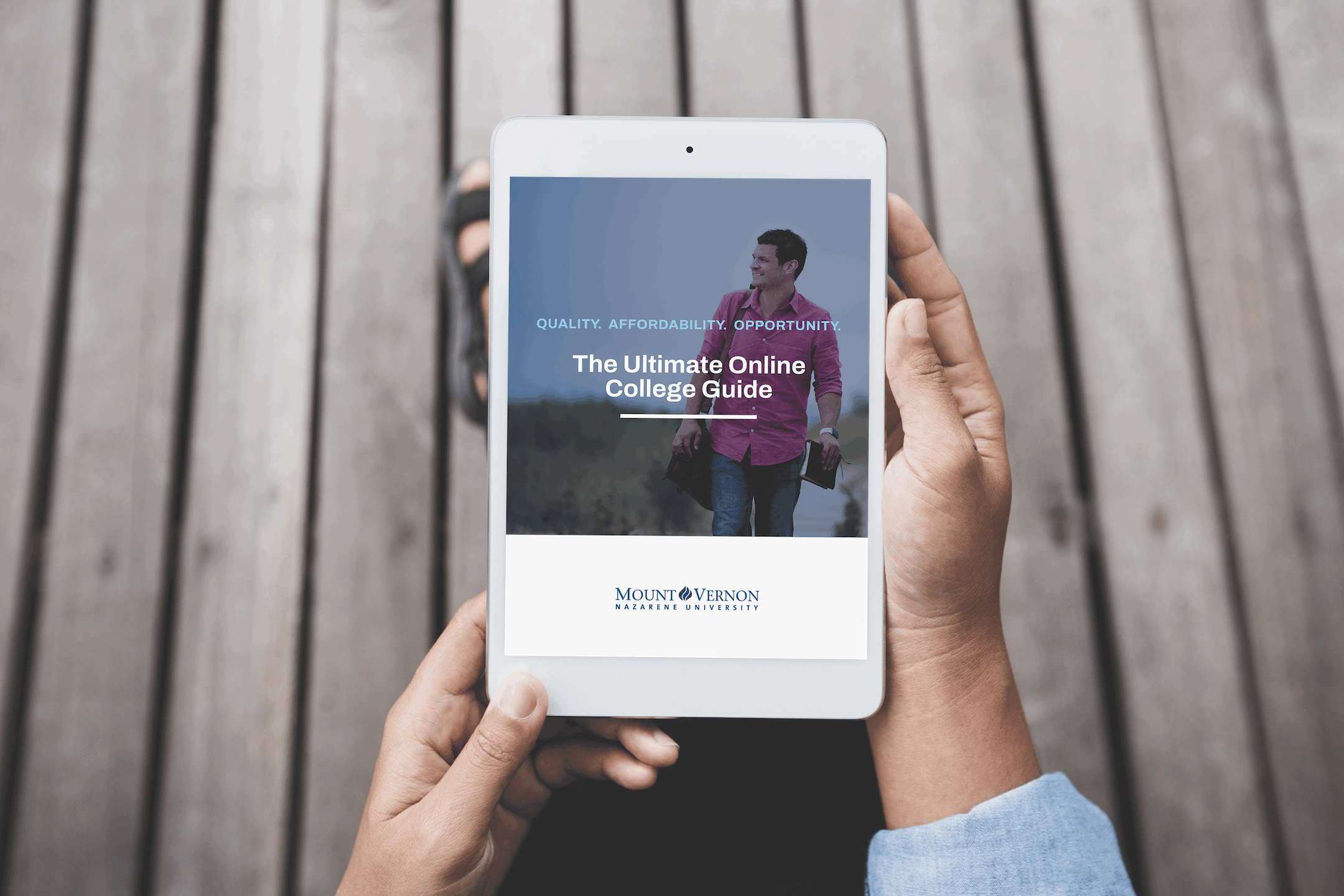 Learn More about the BACM
If you're ready to launch your ministry career, this degree is for you. Hear directly from the program coordinator about program structure, timing, cost, and next steps.
Check these majors out, too!
Social Work (BSW)
Make helping people your profession with a bachelor's degree in social work, 100% online.
Business Administration (BBA)
Build a solid business foundation and choose from one of six majors to hone your skills and interests, 100% online.