The Church of the Nazarene is an evangelical Christian denomination that emerged in North America from Methodism and the 19th century Holiness Movement/Revival. The name originates from a genuine desire to work with the poor, and as such, to emulate Jesus.
With a global mission to "make Christ-like disciples in the nations," the denomination supports 56 undergraduate and educational institutions in 36 countries around the world, one of them being MVNU in Ohio. The Church believes education coupled with evangelism, compassion, working for justice and bearing witness to the kingdom of God are all essential aspects of the mission to make disciples in the nations.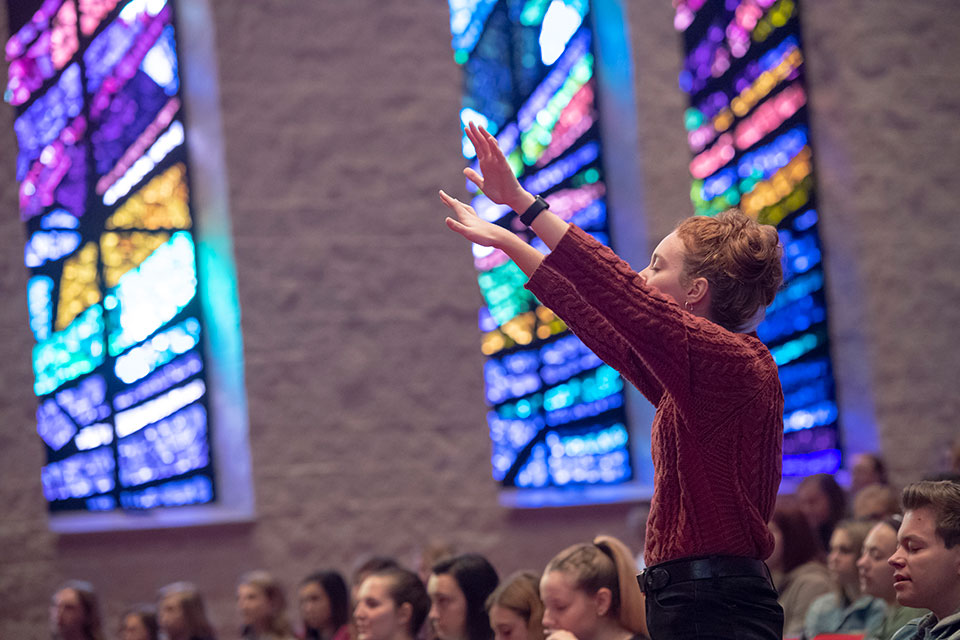 What do Nazarenes believe?
As an institution of the Church of the Nazarene, MVNU stands in the Wesleyan evangelical tradition, as summarized in the "Articles of Faith" in the Manual, Church of the Nazarene. According to this "Agreed Statement of Belief," we believe:
In one God – the Father, Son, and Holy Spirit.
That the Old and New Testament scriptures, given by plenary inspiration, contain all truth necessary to faith and Christian living.
That man is born with a fallen nature and is, therefore, inclined to evil, and that continually.
That the finally impenitent are hopelessly and eternally lost.
That the atonement through Christ is for the whole human race; and that whosoever repents and believes in the Lord Jesus Christ is justified and regenerated and saved from the dominion of sin.
That believers are to be sanctified wholly, subsequent to regeneration, through faith in the Lord Jesus Christ.
That the Holy Spirit bears witness to the new birth and also the entire sanctification of believers.
That our Lord will return, the dead will be raised, and the final judgment will take place.
To these ends, the MVNU curriculum reflects a desire to measure everything we do by an encounter with the doctrine and moral convictions of the gospel and the Church of the Nazarene.
In addition to on-campus Chapel services, MVNU students have the option to worship in our extended Nazarene communities here in Mount Vernon, Ohio.
First Church of the Nazarene
New Life Church of the Nazarene
Lakeholm Church of the Nazarene