MVNU hosts journalism, media students for OSMA workshop
MOUNT VERNON, Ohio (Oct 27, 2022) —Mount Vernon Nazarene University and its Communication Department welcomed over 300 high school journalism/media students to campus on Tuesday, Oct. 18 for the Ohio Scholastic Media Association (OSMA) Region 5 workshops. Visiting students were able to sit in on three sessions throughout the day. Dr. Yvonne Schultz, MVNU's Associate…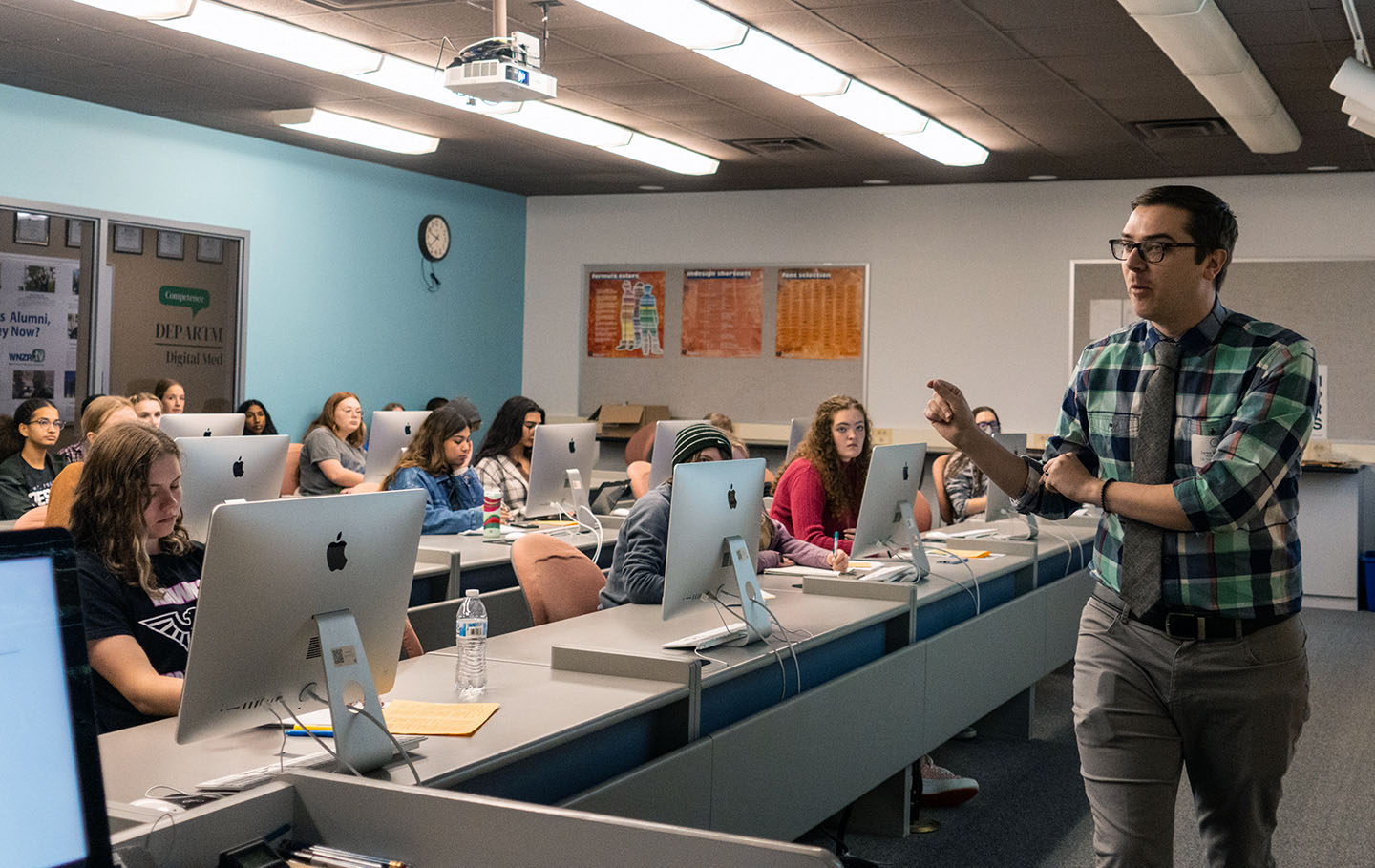 MOUNT VERNON, Ohio (Oct 27, 2022) —Mount Vernon Nazarene University and its Communication Department welcomed over 300 high school journalism/media students to campus on Tuesday, Oct. 18 for the Ohio Scholastic Media Association (OSMA) Region 5 workshops. Visiting students were able to sit in on three sessions throughout the day.
Dr. Yvonne Schultz, MVNU's Associate Vice President for Academic Affairs and Dean of the School of Arts and Humanities, and MVNU Professors Joe Rinehart and Jayme McMillan joined advisers and faculty from the region to present topics in journalism, broadcasting, yearbook publishing, writing, video and photography.
"It was a great opportunity to meet high school teachers, advisers and colleagues in our discipline and connect with high school students across central and southwest Ohio who are considering a career in the field," said Rinehart.
"It's always a rewarding experience to connect with future journalists from our area," said McMillan. "The students who attended were so enthusiastic about digital media and honing their craft."
Sessions included "Sweat the Details: Tips for Better Editing"; "What's the Story? – Active Writing for Broadcast News"; "7 Variables of Speech Personality"; and "Bringing Still Images to Life: Using Pictures in Video News Packages."
"We were so pleased to welcome OSMA to our campus," said Schultz. "What a great way to showcase our own digital media program and its faculty. The students who attended were attentive, respectful and engaged. It was an enjoyable day."
MVNU's Communication Department offers students unique opportunities to gain real, relevant experience that stands out on a resume. Hands-on experience can be acquired through WNZR radio, WNZR.tv, and the Lakeholm Viewer student newspaper, public relations practicums, and more. The programs also provide emphasis on building ethical standards through faith integration.

Learn more about MVNU's Communication program at www.mvnu.edu/undergraduate/academics/communication-and-media.
###