Whether you are interested in academic or service travel, domestic or international programs, the Italian coastline, the land where Jesus walked, or the jungles of Belize, MVNU has a travel program for you!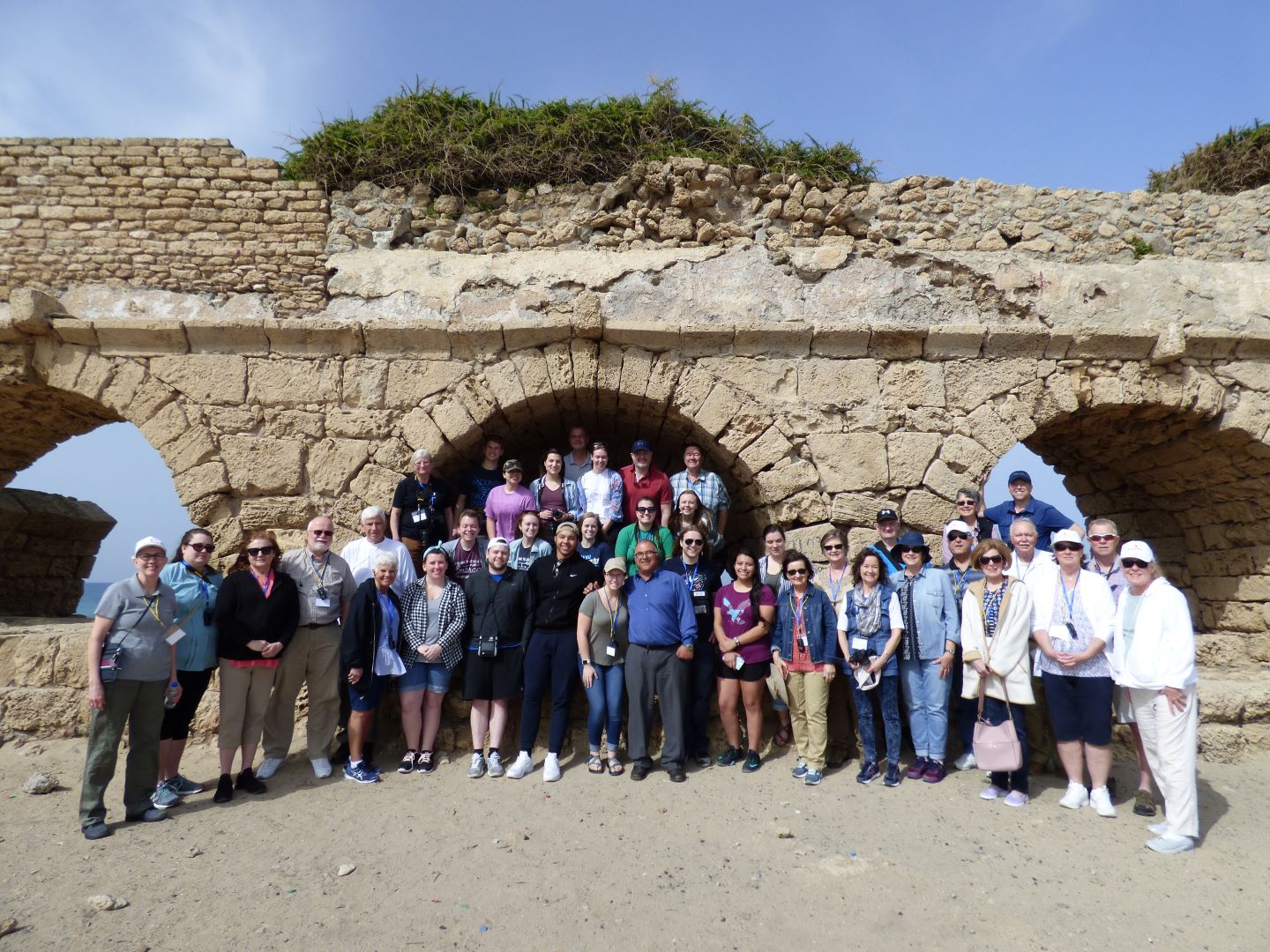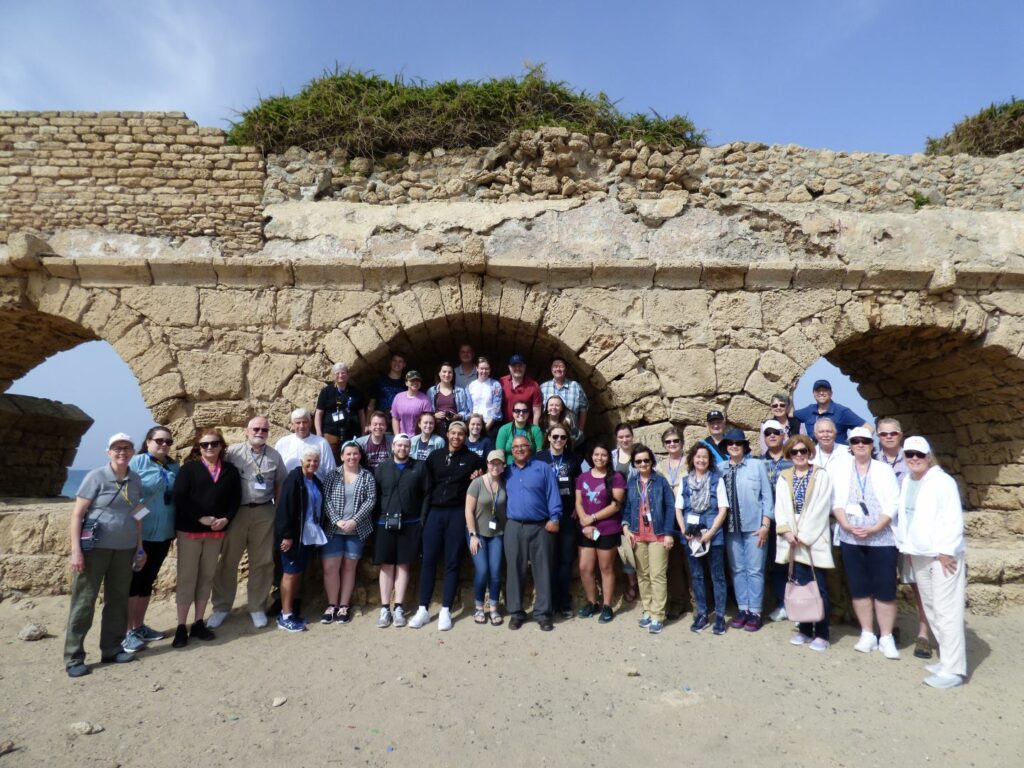 Bible Trips: Israel & Egypt Academics Israel & Egypt: Travel Back in Time Feb. 24 – Mar. 9, 2024 Have you ever wanted to experience…
Experience the world beyond the classroom and earn college credit through our exciting off-campus programs. These transformative experiences will not only enrich your understanding of different cultures but also equip you to live out your Christian faith in today's global society. Don't let financial constraints hinder you, as we offer financial assistance to make these opportunities accessible to many students. Join us in exploring some of the most incredible places on the planet while broadening your horizons and embracing new perspectives.
Previous Travel Opportunities Include:
Academic Travel
Italy & Vatican
Turkey & Greece
Israel & Jordan
Germany & Switzerland
England
Egypt
Belize
New York City
Philadelphia
Pittsburgh
Los Angeles
Washington D.C.
Service Learning Travel
Belize
Swaziland
Haiti
Croatia, Austria & Hungary
Italy
Spain, Portugal & France
Greater Columbus Area
Orlando
San Francisco
New Orleans
Washington, D.C.
Guyana
Guatemala
Fairbanks Center for Global Engagement
Our new Fairbanks Center for Global Engagement ensures that global perspectives are woven into the fabric of your student experience. Through on-campus, off-campus and Collaboratory engagement, you will combine calling and service to further God's Kingdom in the community where you live and throughout the world!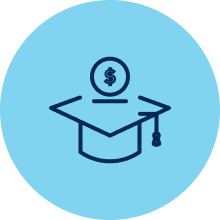 Enjoy course-embedded service learning, co-curricular opportunities, intercultural events, global speakers, and real-life, project-based learning experiences in cross-cultural context, right here on campus.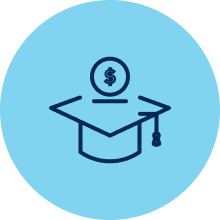 Broaden your global perspectives as you engage with the local community, participate in course exchanges with partnering institutions, and study away across the U.S. and around the world.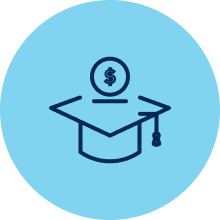 Connect with a worldwide community committed to providing global engagement opportunities, hands-on training, and networking opportunities for MVNU students and graduates, now and into the future.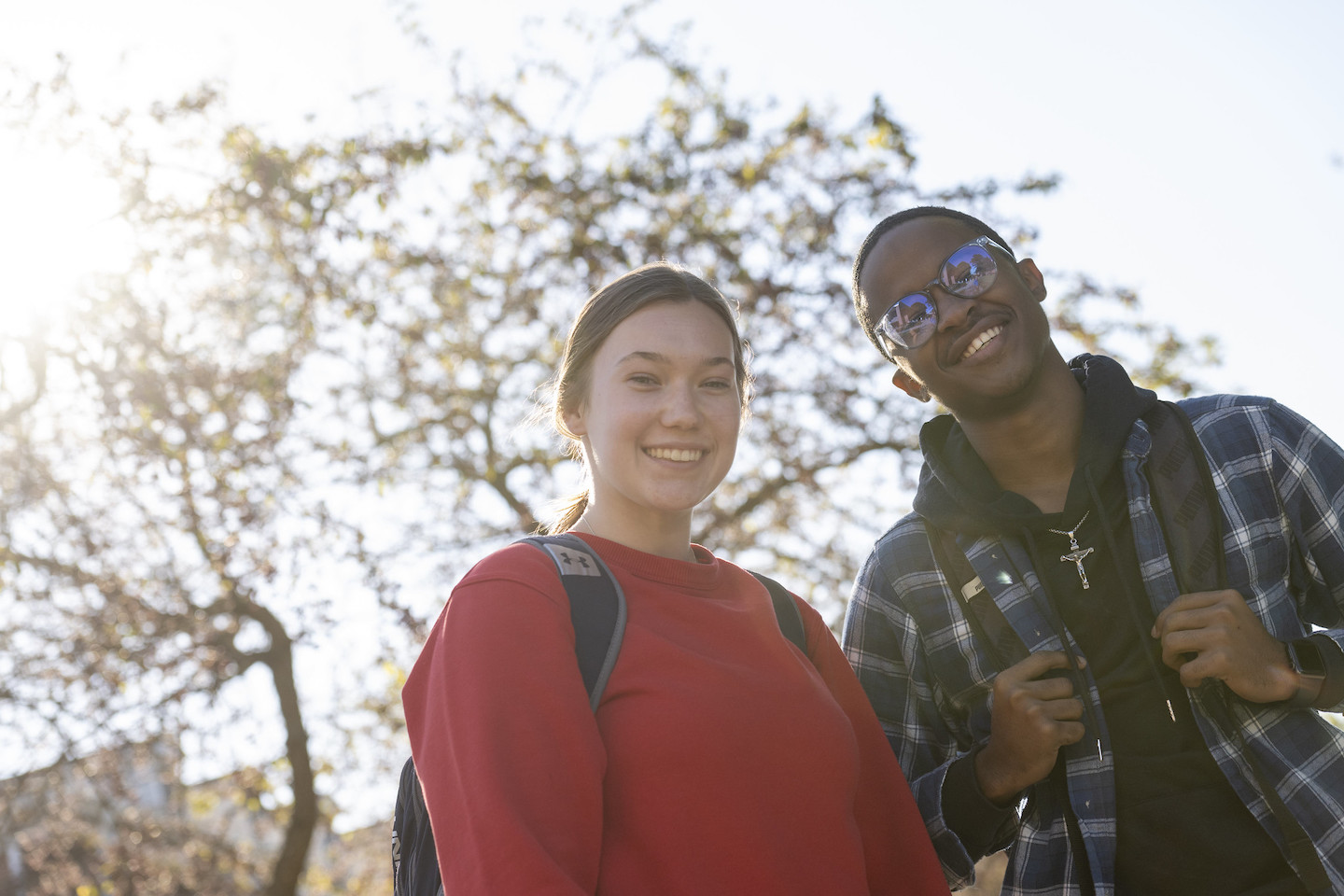 Video not specified. Please select one to display.
You already know that you'll get a high-quality liberal arts education at MVNU. But life at MVNU goes way beyond the books. Outside the classroom is where you'll become you. You'll meet new people and create lifelong friendships. You'll discover talents and passions you never knew you had. You'll have opportunities to create, compete, perform, travel, serve, lead, and totally reinvent yourself. It's time to discover who you're meant to be.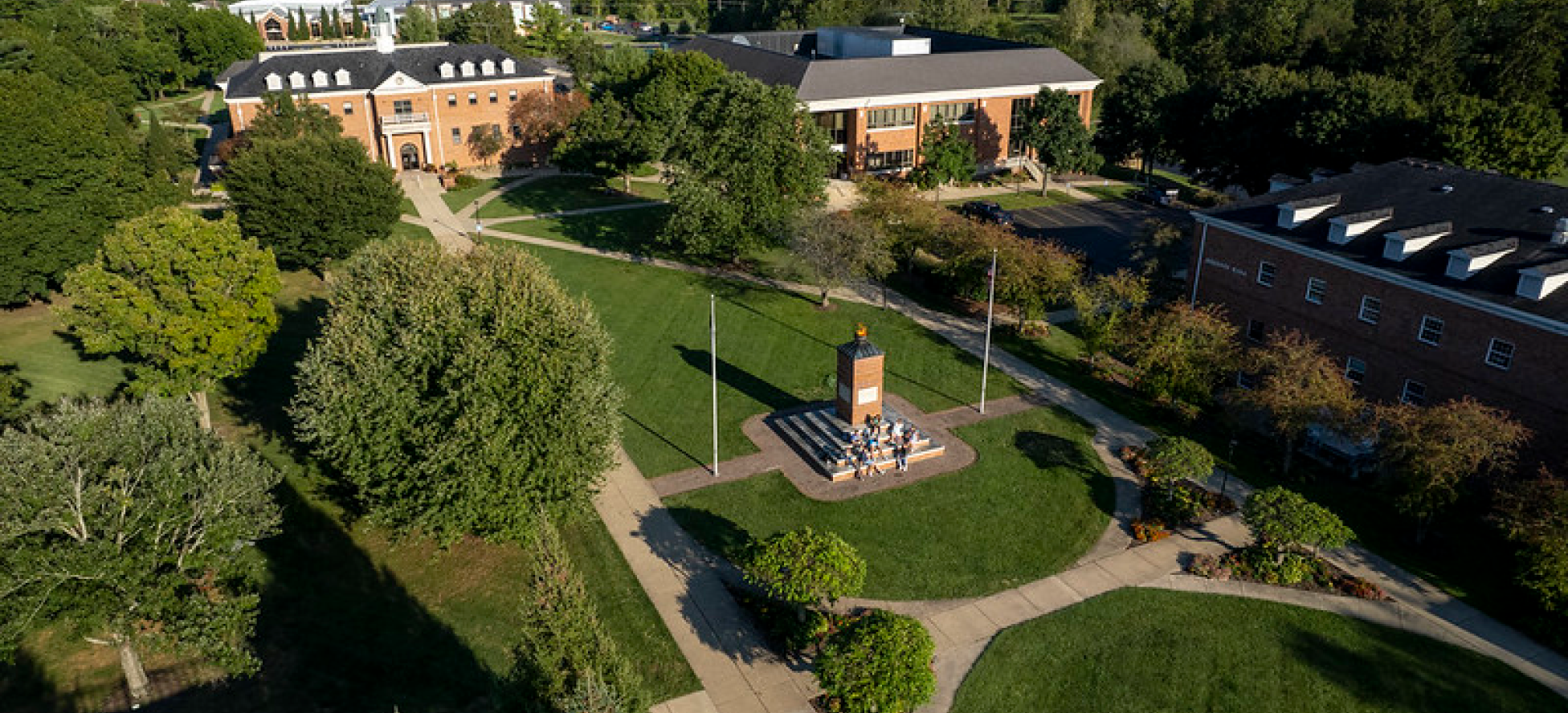 The Eternal Flame
The Eternal Flame is the centerpiece of the MVNU campus. It serves as an ever-present reminder of our purpose as Christians, as stated by MVNU's founding president, Dr. Stephen Nease: "We seek to follow his flame which shines before us." It is a symbol of our goal to shine in all that we do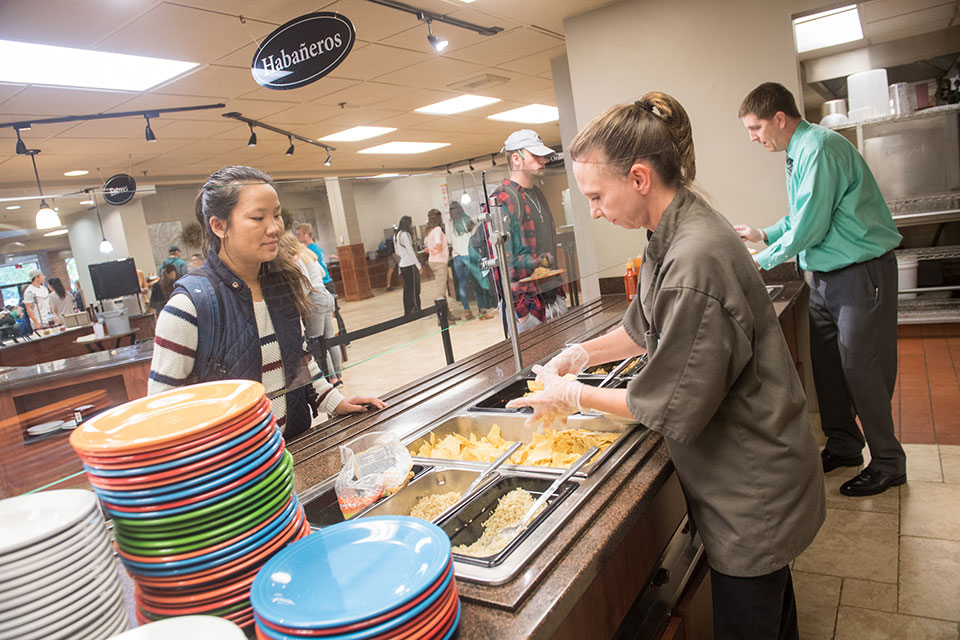 Hyson Campus Center
Hyson Campus Center is home to the dining commons, The Rec, Student Life and Counseling, classroom spaces, and more.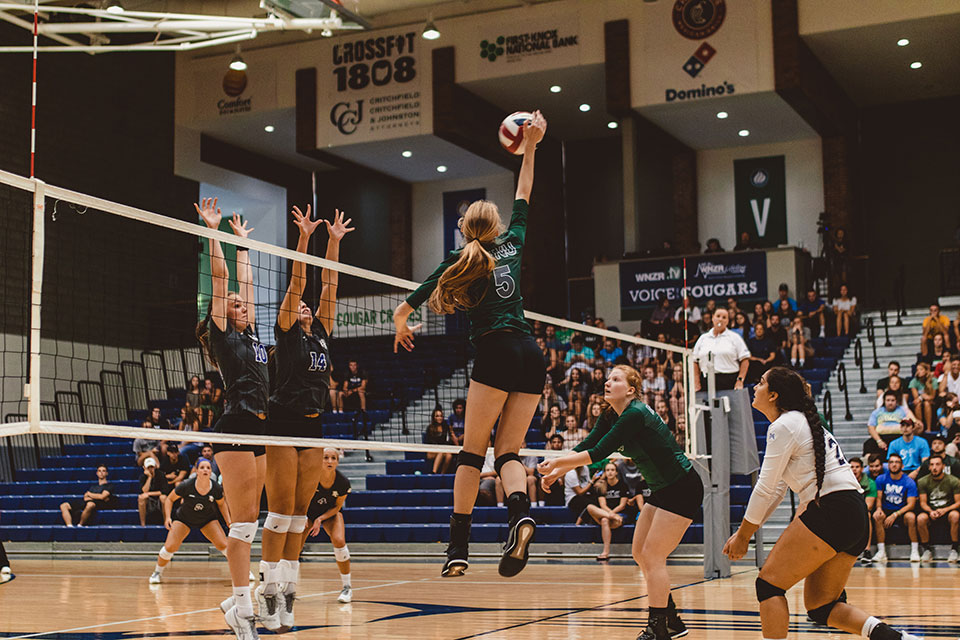 Ariel Arena
The Ariel Arena houses MVNU's state-of-the-art indoor athletic arena, and fully equipped cardio fitness and weight training rooms.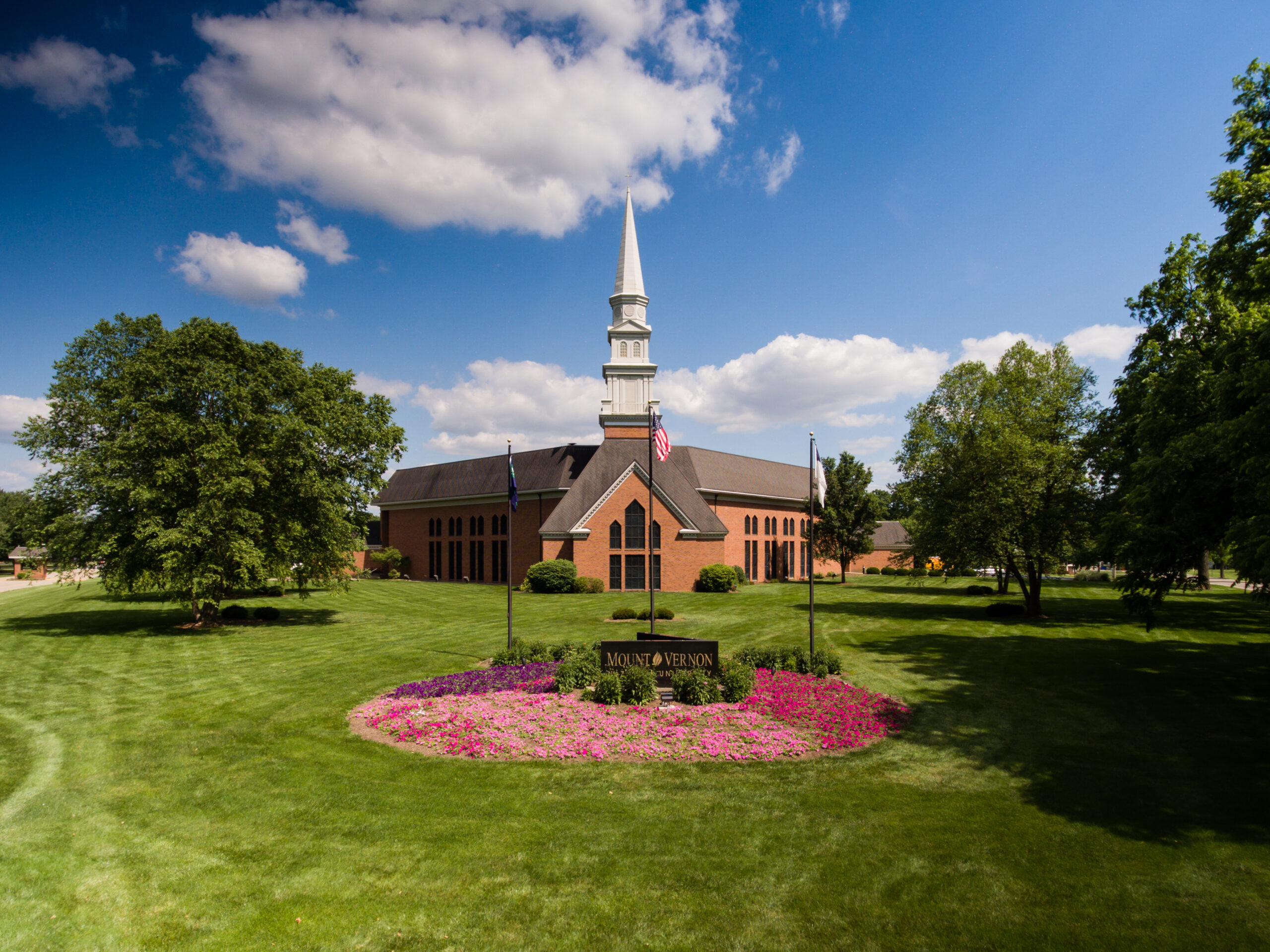 R.R. Hodges Chapel and Fine Arts Center
The R.R. Hodges Chapel and Fine Arts Center was named for the father of a founding trustee, and is quite possibly the most iconic building on MVNU's campus.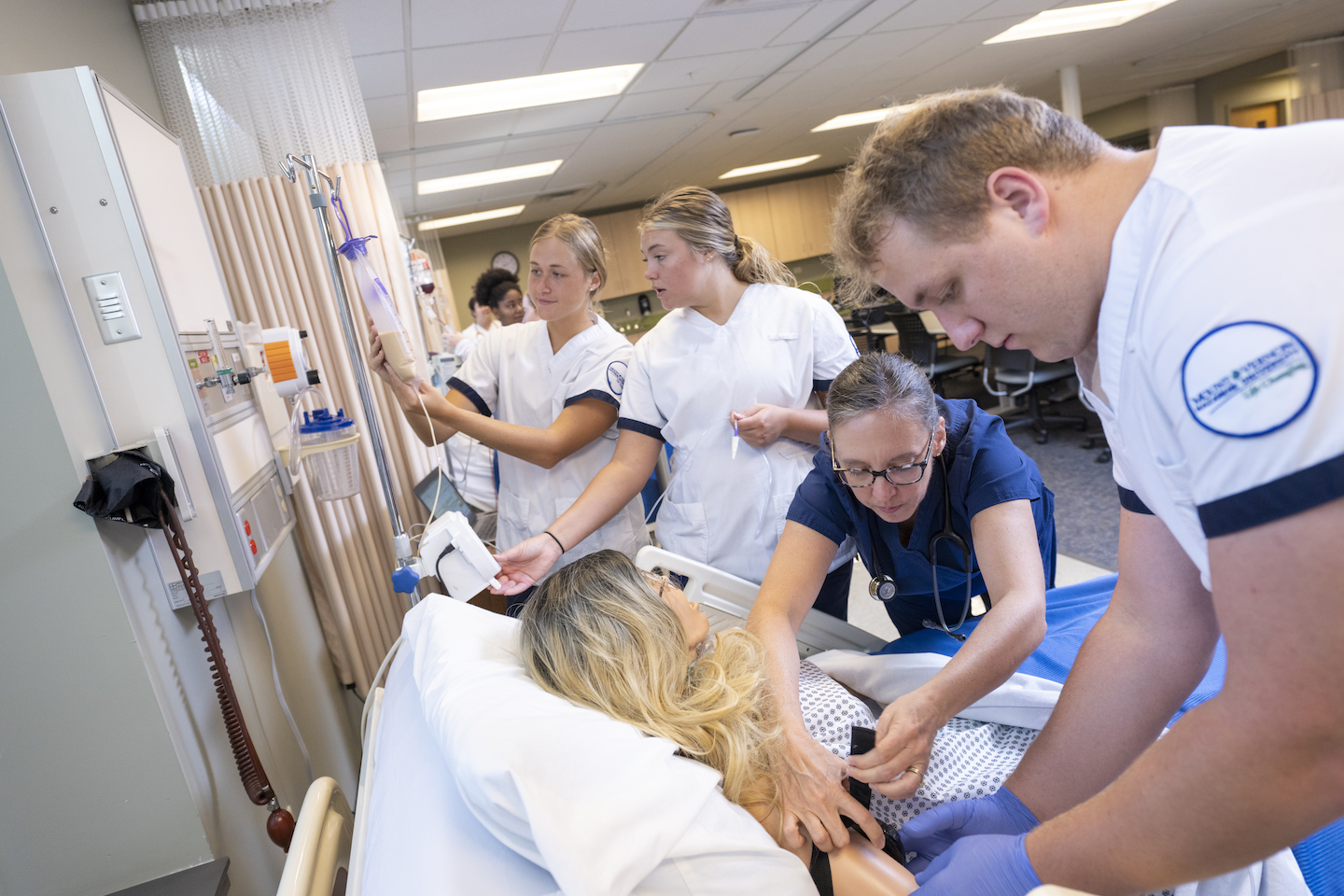 Hunter Hall
Hunter Hall, home of the Nursing department, is one of MVNU's downtown buildings located just a few miles from the main campus. It features simulation rooms, large practice laboratories, and a state-of-the-art Clinical Learning Laboratory.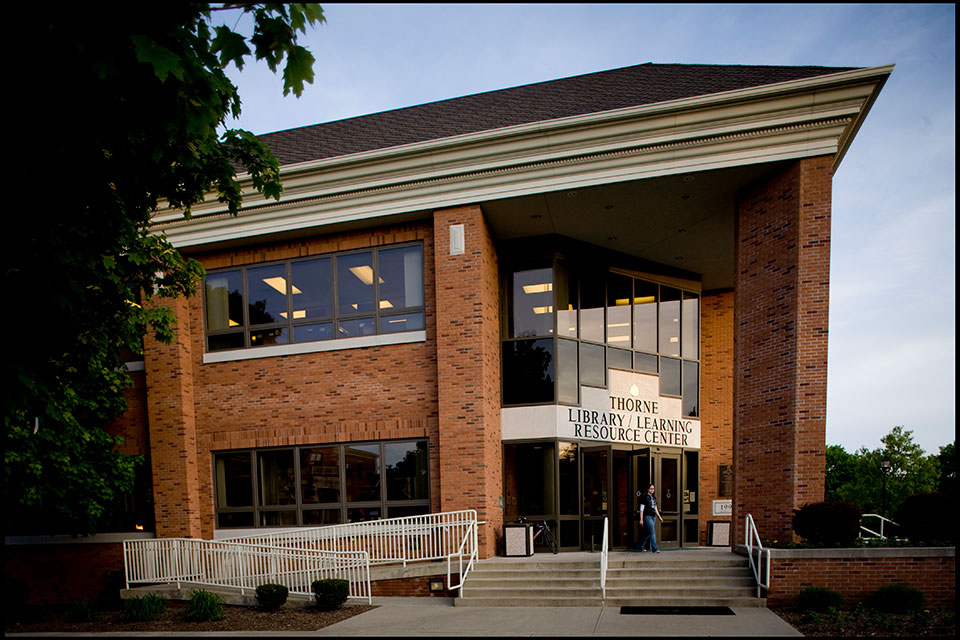 Thorne Library & Resource Center
The Thorne Library/Learning Resource Center (1996) houses the Center for Student Success on the first floor and upwards of 122,000 print and non-print resources for student use. From computer labs, classrooms, group study areas and our on-campus coffee shop, Happy Bean, the library is an active space for learning and socializing.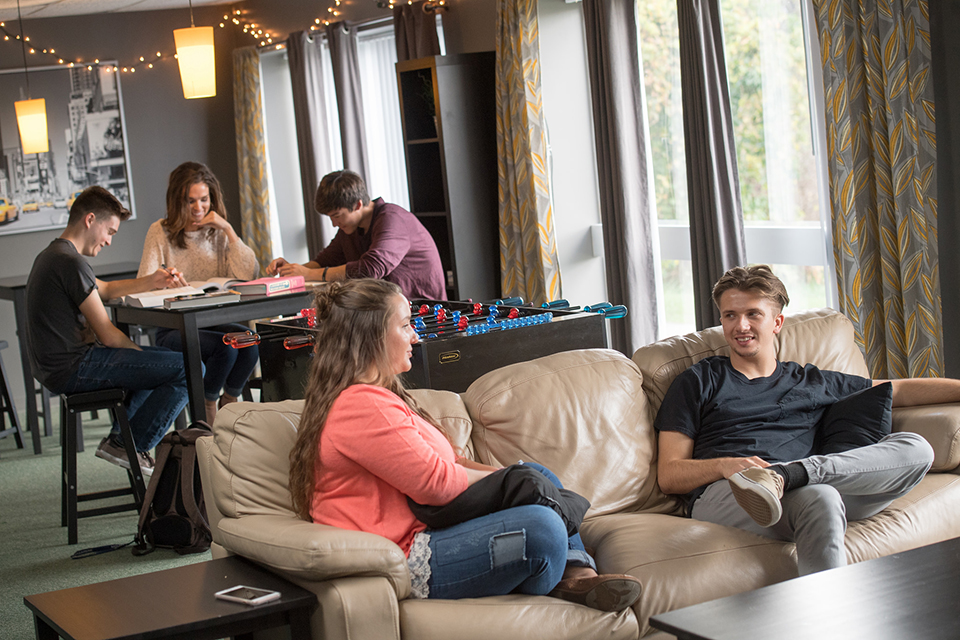 Residential life
MVNU is a residential campus made up of four residence halls, 102 townhome apartments, and countless adventures. We also have great spaces for our commuter students.
If you're a high-achiving student, you can join the honors program at MVNU to take part in unique courses & special extracurricular opportunities. Explore the benefits, requirements, and curriculum.
MVNU Summer Learn provides competitively priced online summer courses.
Center for Student Success
Your success is our priority. Discover the resources we have for you to reach your goals and meet your potential.
Here you can take a look at the current Academic Calendar, current Undergrad Course Schedule, and Exam Policies.
Did you make the Dean's List? That's an awesome accomplishment. We'll send your information to the local newspaper of your choosing! Just click the button below and fill out the form.